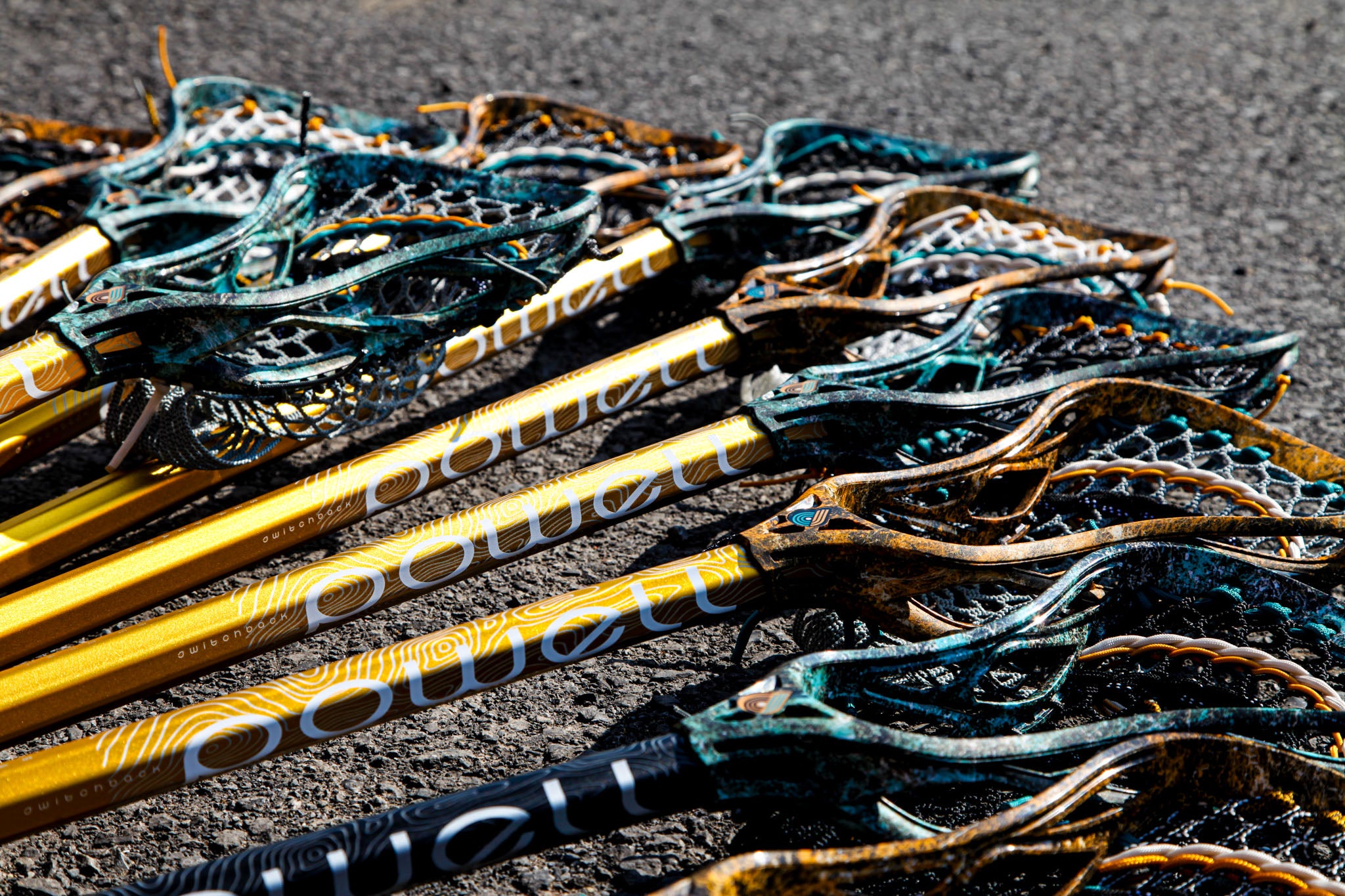 WOODSHOP XVIII
STRATA SERIES
Kashmir Sapphire
Congratulations! You've found one of our rarest gems. The Blue Diamond comes with the all-new limited edition holographic jewel and ball stop combo. Upon your checkout process provide us with a name or message (22 characters or less) in the customer notes section and we will customize this handle for you.
Thanks for playing, hope you enjoyed the search.  


This Strata Series Woodshop bundle is absolutely ready to ROCK! This totally one-of-a-kind set up pulls in the rich tones of teal, bone and goldenrod to produce a strong and earthy rig thats just as sharp as it is clean. The Pioneer II Transition head was dipped and marble dyed by the incredible Wade Decker of Decker Dyes. Laced up in-house with limited edition paracord and Frontier mesh utilizing the proven Powell Pattern this wand has crazy control, real feel and the purest release. Be the only person on earth to possess this rare gem. 
This stick comes bundled with a matching tee shirt so be sure to select your size upon checkout. Like all Woodshop items, this is part of a limited edition release. This particular stick is a one off - that means that once it's gone it's gone!