4 Reasons We Love The Ranger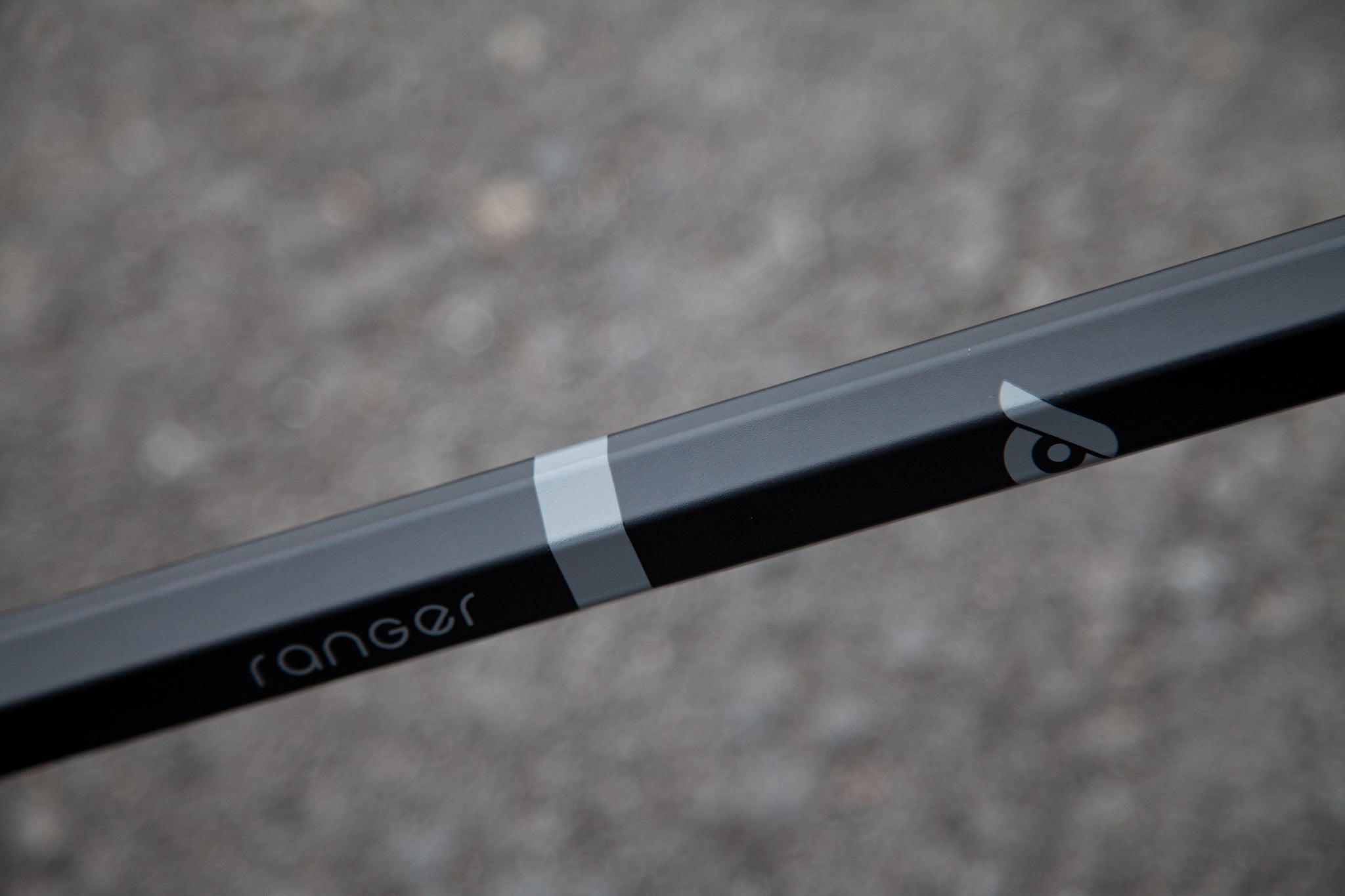 Finding the perfect handle for your game is an important step and a good place to start when you're thinking about a complete stick build.  Like we've mentioned in previous articles, the shaft is technically the only part of the stick that makes contact with the player directly. Therefore, things like feel become major considerations that will certainly influence the players connection with the stick.
The Ranger is a handle that was designed and engineered for balance. Balance is a word that we talk about quite often around here. We get messages everyday from folks that are looking for the perfect stick. Our first question most commonly aims to understand the players particular style. Certainly one of the coolest parts of this game is personalization and customization. Every player has different preferences based on style, look and feel. Sticks in particular are more than just a pieces of equipment, they're extensions of the players themselves. That's why we have so much fun making them.
Top 4 Reasons We Love The Ranger
Strength To Weight Ratio
Some players would use a lead pipe and are willing to sacrifice weight for strength. Others look for a feather and would sacrifice a little strength in order to get a stick that floats and is lightning quick. The Ranger is a beautiful marriage between the two, offering superior strength at a weight that compares to some of the lightest in the industry. When our engineers brought a 7V3 metal to the table we just knew that it would make a terrific shaft material because of it's hardness and toughness levels.
Feel
We LOVE this shape. Again, back to the balance of the Ranger, the shape and hand feel lands in the sweet spot between classic and modern. A slight taper and convex perimeter creates more defined ridges that improve stick control. The finish itself is velvety with a subtle matte that again aims to help grip enhancement and control.
Look
Simplicity is the key with this graphic approach. We like how this handle lets the material do the talking and its tonal double stripes land a look that was inspired by military weaponry and martial arts belts. Clean and straightforward aesthetic makes this a perfect pair to heads of any color design. Available in two different color options - Gun Metal and Black.
Price
Back to balance. Pound for pound (or should we say gram for gram) the Ranger is hard to beat.  At just $85 this handle doesn't break the bank and yet will get you a durable and professional grade material in your hands.
So with all of this being said we feel like this shaft works for just about everyone. We have the shaft available by itself or you can get a Ranger complete.  We also just added a new signature complete to our Select Six called The Nightwolf that features the Ranger and joins The Candyman as the only two Select Six sticks with that handle. 
If your looking for balance - the Ranger is ready to ride the line.