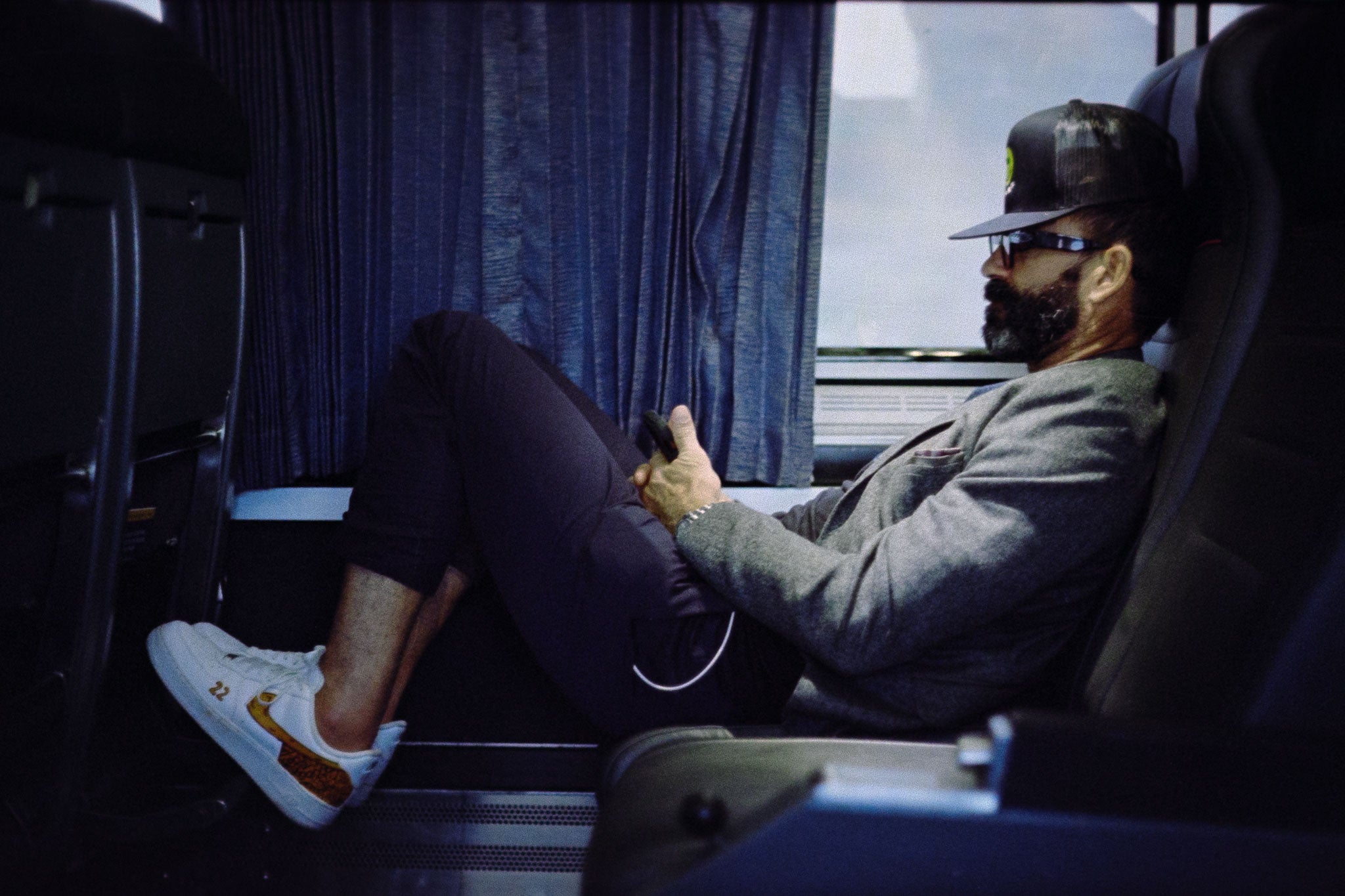 Let me just start here…taking the train from Syracuse into Manhattan is by far my favorite way to get into the city. Trains have always provided a calming feeling that just fills me with a strong sense of comfort.  A good old fashioned train ride really conjures up a beautiful nostalgia within me. With every clink and every clatter - steel on steel - riding the rails feels natural, strong and rhythmic.  While air transportation, on the other hand, to me feels foreign, delicate and unpredictable. I believe most of the comfort comes from knowing that the track has been laid and it definitely leads to where I want to go.
I'm not knocking all of you frequent flyers out there, planes are incredibly fast, I get it. I'm just saying that its not for everyone. Some people, like myself, need the comfort of the rails and confidence of knowing they're staying on track and moving in the proper direction.
There's a group in Harlem that's building life rails and using lacrosse as an engine to help those that need that comfort and that direction to reach their full potential. The work that the Harlem Lacrosse Organization is doing is incredibly inspiring and the results are proving to be insanely powerful.
My Brothers and I were fortunate to have had the opportunity to attend their annual gala at The Lighthouse in Chelsea Piers this past December.  It was a really moving experience. It was my first time at the event so I wasn't quite sure what to expect. I was certainly aware of the work that Harlem Lacrosse was doing, but honestly I wasn't prepared for the push it gave me.  As we entered the gala we were met by lots of smiling faces and super positive energy - we were pumped.  The event was elegantly laid out and we were escorted to our table, which was an awesome group in itself.  We settled in, ate some of the best mashed potatoes ever and the program started.
Worth documenting: I've never seen so many water glasses on one dinner table in my entire life.
Casey and Ryan had been to this event in the past. They mentioned that there's been some really high profile speakers so I was wondering who it would be this year. But instead of that, we got something much better and much more powerful. We heard from some of the actual young men and women whose lives were changed through the work of Harlem Lacrosse. They just floored me with their poise.  They were young and yet each one spoke eloquently and shared thoughtful stories of just how important Harlem Lacrosse has been to their development as people. This was proof of concept and all I needed to see and hear. 
We had a great night with our old team mates and friends Mike Witek, Tim Byrnes & Ethan Mills. We woke up the next morning and hopped on the 6:30am train back to Syracuse. The three of us stretched out in our seats, drank free coffee and talked the whole way home about how inspiring the evening was.  We know how much lacrosse can change a life, it totally changed ours. Many thanks to all of the wonderful folks at Harlem Lacrosse that welcomed us and to all of those of you out there throwing light into the world - you make it a better place.
From Their Website: "Harlem Lacrosse provides school-based, full-day, year-round support for our students by placing a full-time staff member at our school sites for each of our programs. Harlem Lacrosse Program Directors maintain a constant presence in the lives of the students we serve. They are tutors, mentors, and coaches who provide individualized attention that meets students where they are and helps them reach their full potential."
To me this is what separates this organization and why it's so effective.  An individual act can certainly move the needle but when you're dealing with youth it takes time, trust, comfort, patience, strength and the development of a rhythm - kinda like a good old fashioned train ride.
Please visit www.harlemlacrosse.org to learn about their passion and purpose.