Powell Game of the Week: Baldwinsville vs Liverpool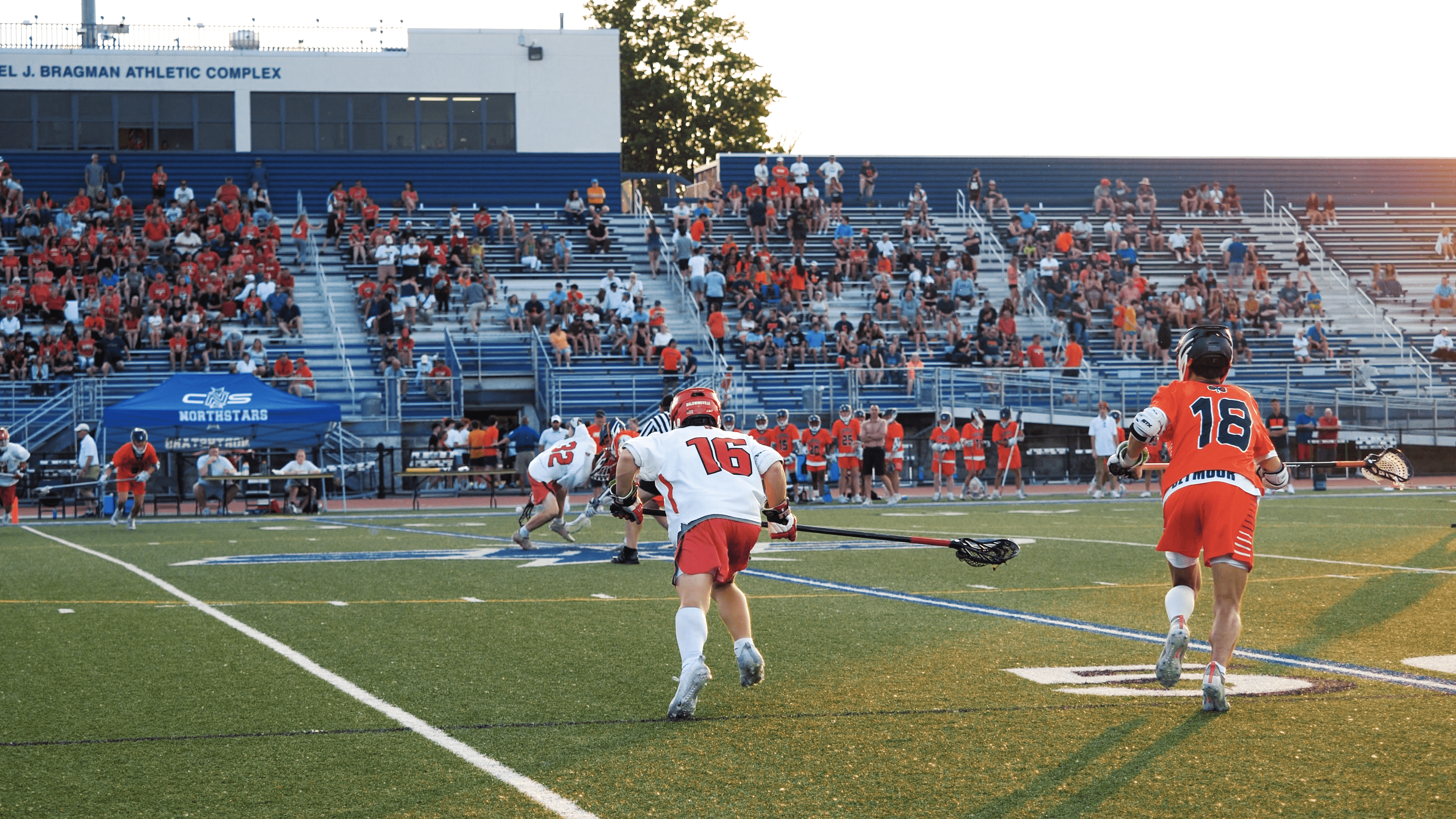 Do or die - hold nothing back - playoff lacrosse. The best time of the year. 
In their third meeting of the season, Baldwinsville squared off against Liverpool last night to decide who would claim the New York High School Section III Class A Title. Baldwinsville has won three straight Section III Titles and also went on the win the Class A State Championship last season. 
It was a warm evening at Cicero North Syracuse High School with the sun setting and the stands packed with fans from both schools. West Genesee had just claimed the Class B title in the game before so now it was time for Class A's champ to be crowned. These teams know each other well with Baldwinsville winning the first game 17-7 and Liverpool fighting back, but still falling to the Bees 10-9 in the second game. This time a Sectional Title was on the line as well as a chance to get closer to the State Championship. 
Both teams are filled with D1 commits and have some of the best coaching staffs in the state, but after a long season it was time to find out who could be the best team at the right time. 
After some back and forth play, Liverpool came out hot with 2 straight goals. #10 Owen Michaud found #1 Joe Sacco for a righty rip and then #22 Brady Michaud dodged from the back corner to get underneath and bury one high. 
Both goalies were peppered early and often with shots, but both #17 Owen Salanger for Liverpool and #6 Nicholas Cary for Baldwinsville were up to the task and made some spectacular saves throughout the game. 
It was only a matter of time before the Bees started to play like the defending champs and they answered with two goals by #20 Ignazio LoMedico who found an opening inside on one and fired a shot from up top on the other. Then both teams would trade goals with #22 Carson Dyl scoring for the Bees and then #7 Mason Gridley charging down the field to score for the Warriors.  
Ground balls and plays in the middle of the field were huge for the momentum swings and Gridley for Liverpool was all over the field taking faceoffs, playing D, and even scoring. For B-ville, it was #11 Brayden Penafeather-Stevenson who can do a little bit of everything with a long pole in his hands. He was on the faceoff wings, played lockdown defense, added an assist, and would even stay in on offense to play cat and mouse with any offensive middies who got stuck on D. 
#19 Garrett Sutton had what was the highlight reel goal of the game. As he curled up from X he bull dodged the defender sliding to him knocking him over and then stung a righty rocket to the top corner. It was a much needed juice goal for Baldwinsville and their bench had some unique celebrations to go with it. 
Both teams would trade goals as Owen Michaud found Sacco for another goal, Sutton would fire in another off a feed from Penafeather-Stevenson, and then #23 Aaron Clouthier would snag a pass on the clear and then score on an empty B-ville net. Going into halftime it was a classic Upstate battle tied 5-5. 
The Bees found their stride in the 3rd Quarter. #13 Keegan Lynch orchestrated their offense beautifully as he yelled out plays and where his teammates needed to be. He consistently beat his man to create action and scored on a curl from X, on a bouncer from the top left of the box, and dished out 5 Assists on the day. 
More momentum goals came for B-ville as long stick #16 Gregory Marinelli scored off a scrambly play and Sutton scored in transition. #22 Brody Michaud would get one back for Liverpool after splitting a double on a great move, but it would be all Bees from then on. 
After some running out of the clock, helmets and gloves flew into the air as Baldwinsville celebrated their fourth straight Section III title. They have been the dominant program in the Syracuse area for a few seasons now, but after this big class of Seniors moves on it will be interesting to see if they can keep the success going. 
Congrats to Liverpool on a great season. Congrats to Baldwinsville on their title and good luck to the Bees as they continue their journey to repeat as state champs. 
Watch the highlights below: