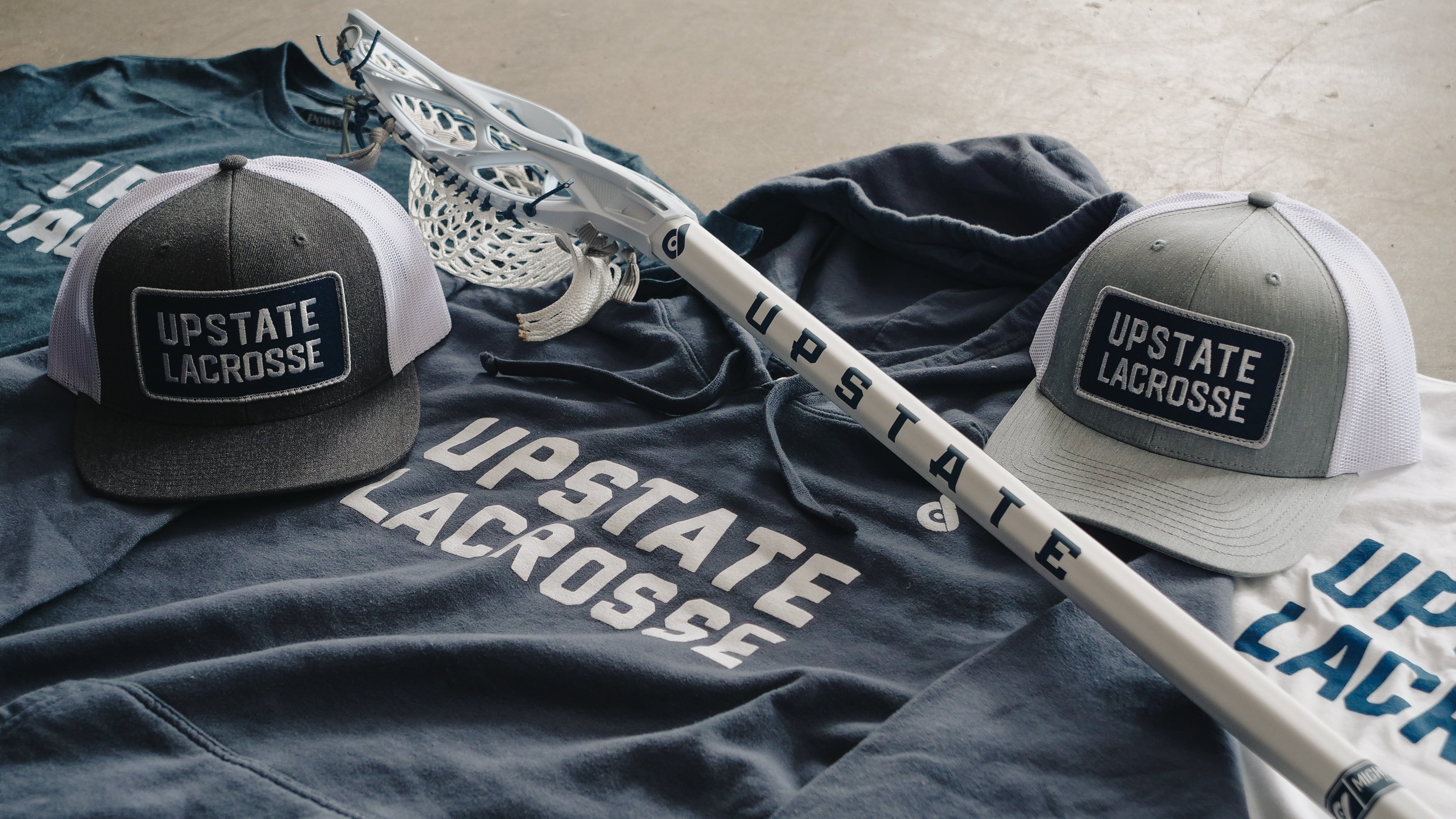 There seems to be some differing opinions on where "Upstate NY" actually is and where it isn't. If you asked ten different New Yorkers where Upstate is it's likely you'd hear ten different answers. "Anything above Manhattan." "Anything North of Poughkeepsie." "Starts in Binghamton." "Albany is Upstate, Syracuse is Central, Buffalo is Western." And, for certain, most of the opinions would be strong. 


We generally just take the high road and say that "whatever you think it is - you're right." However, if you were to ask us where Upstate Lacrosse is played that is a totally different story. What if we were to tell you that Upstate Lacrosse is played everywhere. Let us explain.


Upstate Lacrosse cannot be defined by geographical points. Upstate Lacrosse has very little to do with location at all, only at the root of the term. Upstate Lacrosse is a mentality, a mindset, a style, a way of life. Upstate Lacrosse comes from traditions found at the source of the sport, 22 miles southwest of our headquarters, on the Onondaga Nation. Back in earlier days when surrounding areas started adding lacrosse programs into their school systems, the new coaches and new players looked to the game's originators. They saw people that treated the game with dignity, purity, grace and heart. That is how Upstate Lacrosse was born.


Local kids around the area respected the game, the roots and played with heart. That way of playing and thinking carried on throughout the area and laid foundations for what would become some of the world's most iconic lacrosse programs and players. The lacrosse climate in the 70's, 80's, and 90's was fertile - programs were popping up all over the state. The areas that saw the most success were the towns and villages that were blue-collar mill and farm towns. This happened because the game's strong foundation was then blended with the hardworking way of life they were accustomed to in those locations.


That is where Upstate Lacrosse was born and why it remains a topic today. When college coaches look at recruits, it's commonplace to see them write something like "#17 is Upstate!" in their notes. This simply means that the athlete is someone who is coachable, works hard and will be a good teammate. Again, it has nothing to do with location - it's simply observation based on how the players carry themselves on the field and off. A player can be from southern California but if he/she is the first one at practice everyday, carries the ball bag and drags the goals out - you might label him/her as Upstate based on the work ethic and commitment level. Upstate Lacrosse players work harder. Upstate Lacrosse players honor the roots of the game. Upstate Lacrosse players are tough. 


This is why we honor those of you out there with bruised arms, callused hands and bloody knees. The one's hitting the wall in the middle of winter, shoveling out your backyard goal. Giving the game everything you've got and leaving it all on the field - waking up excited to do it all again because you LOVE it. That is Upstate Lacrosse.