STAY & PLAY
A LACROSSE MASTERCLASS
Passion runs deep at Powell Overnight Camp.  World Class facilities, college style dorms, off field activities and an unmatched HOF 22 inspired training curriculum.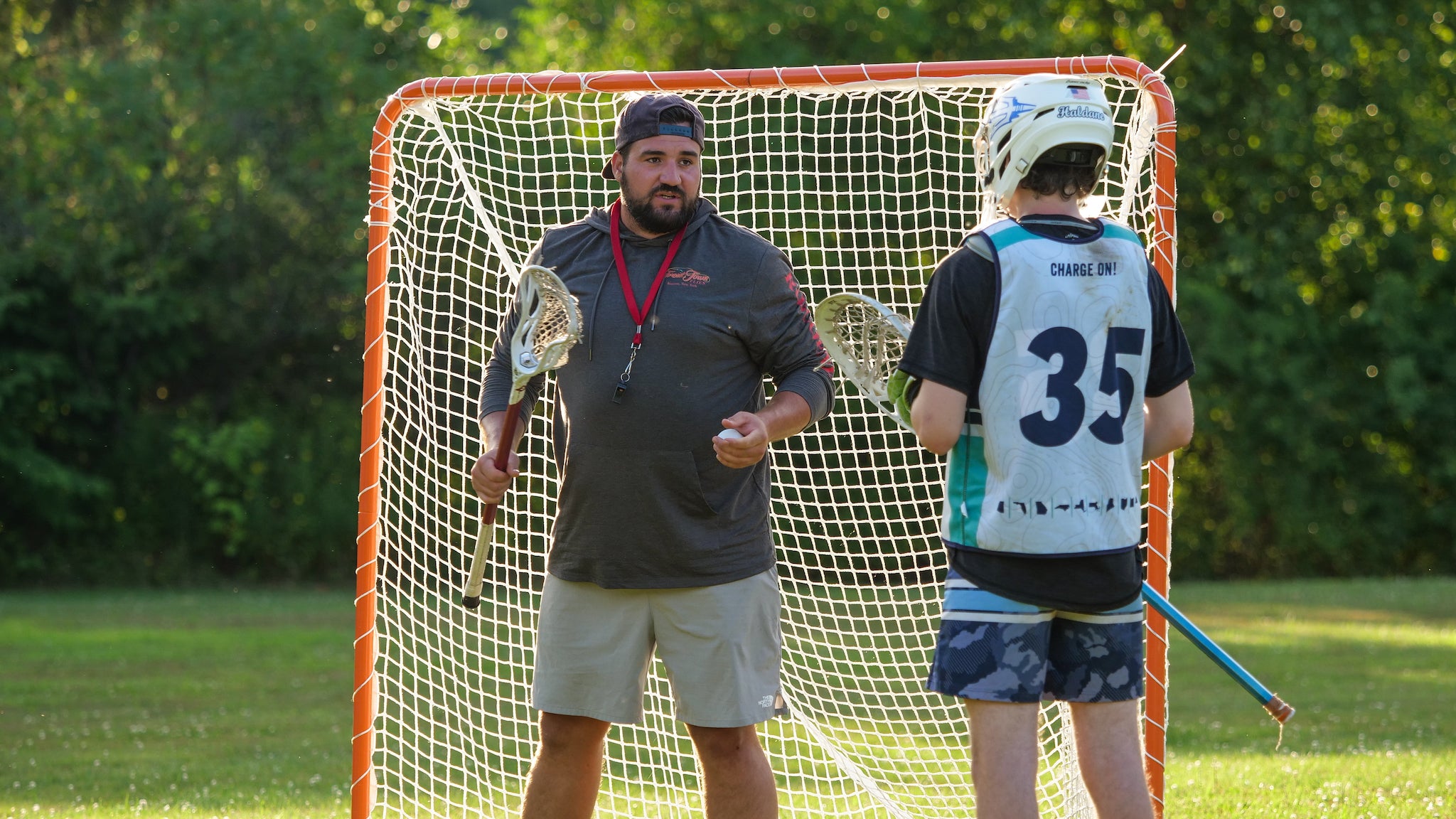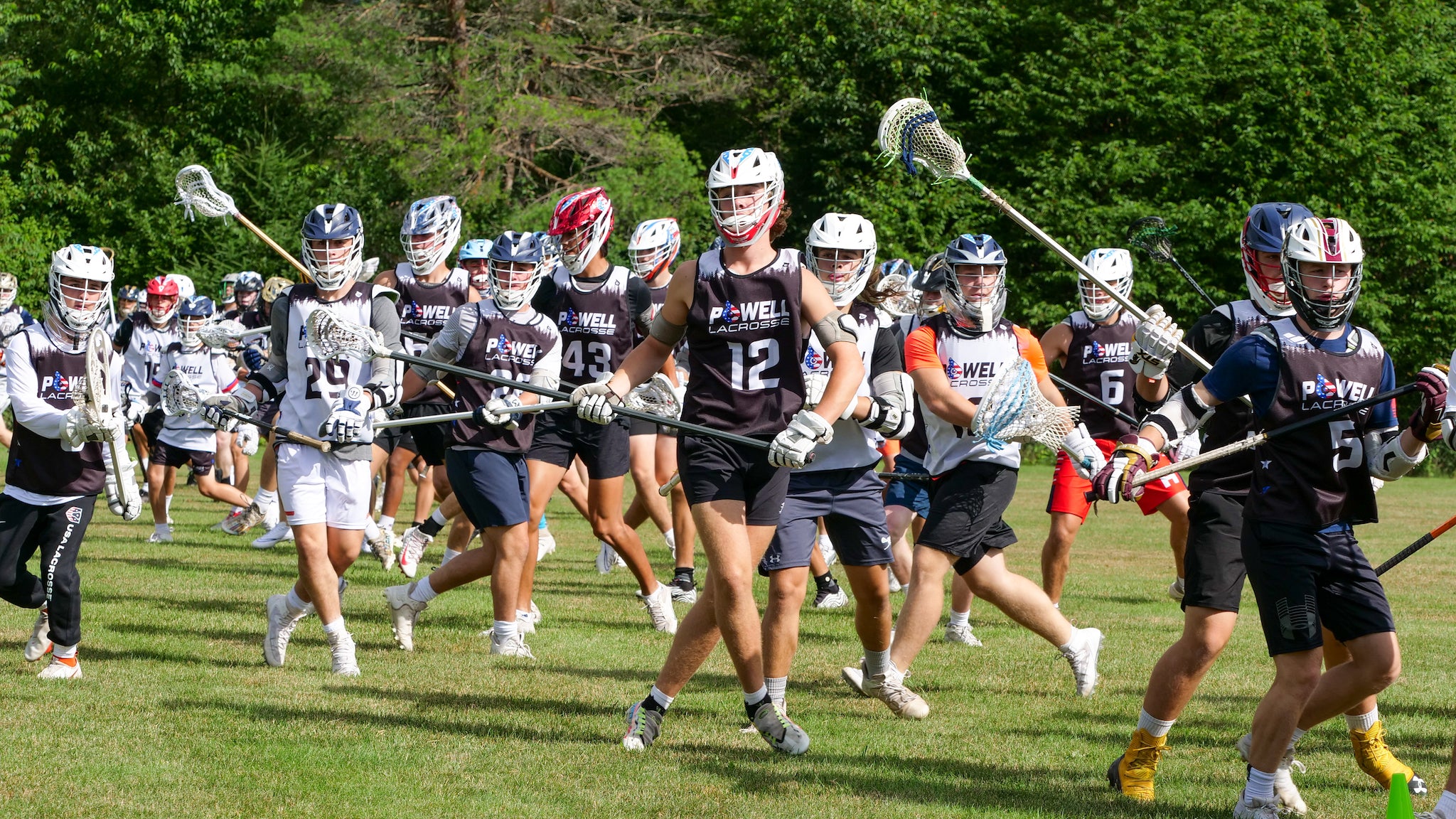 Check in
CUSTOM GEAR PACK FOR EACH PLAYER
• Backpack
• Numbered Reversible
• Sticker Set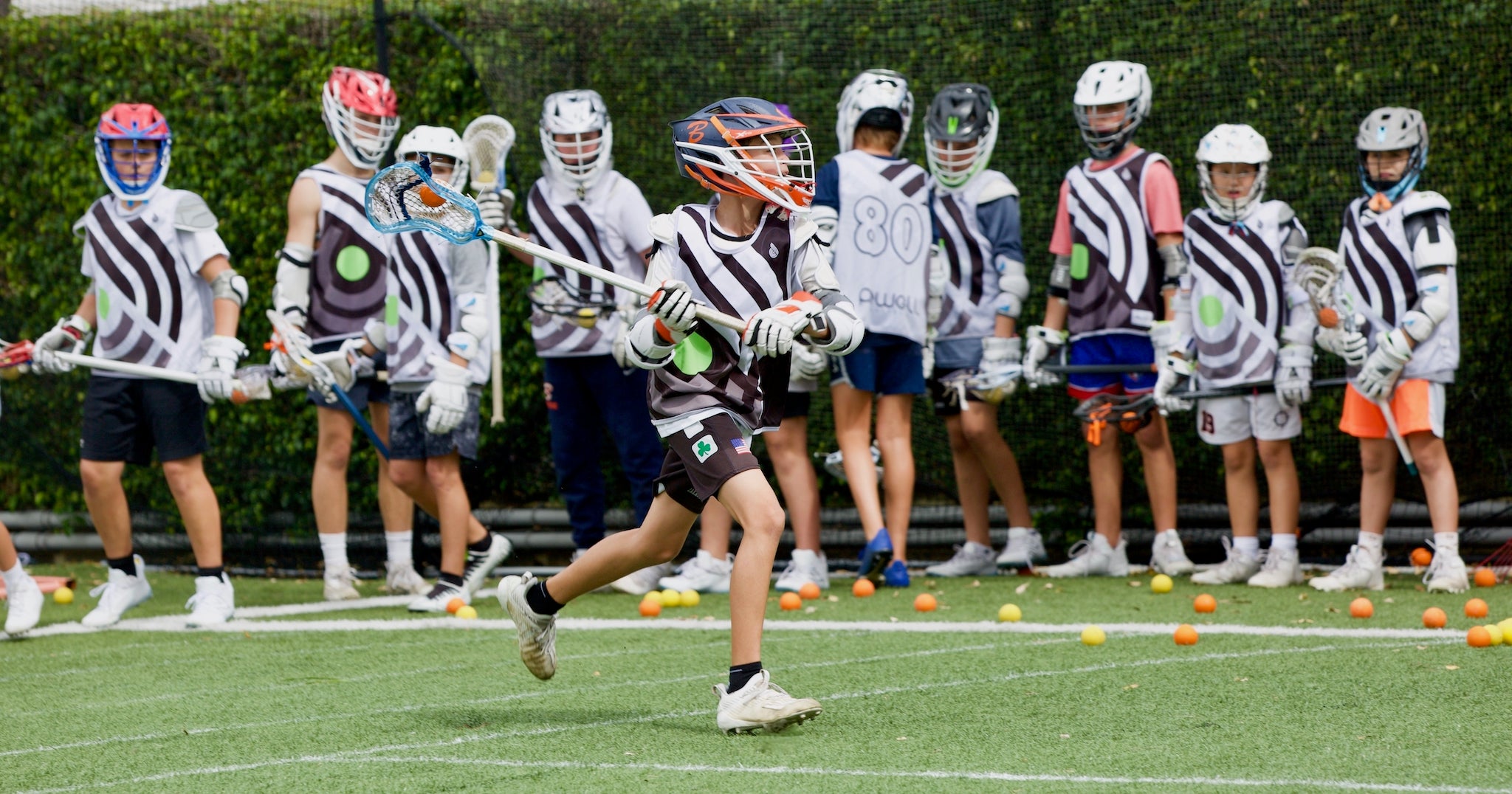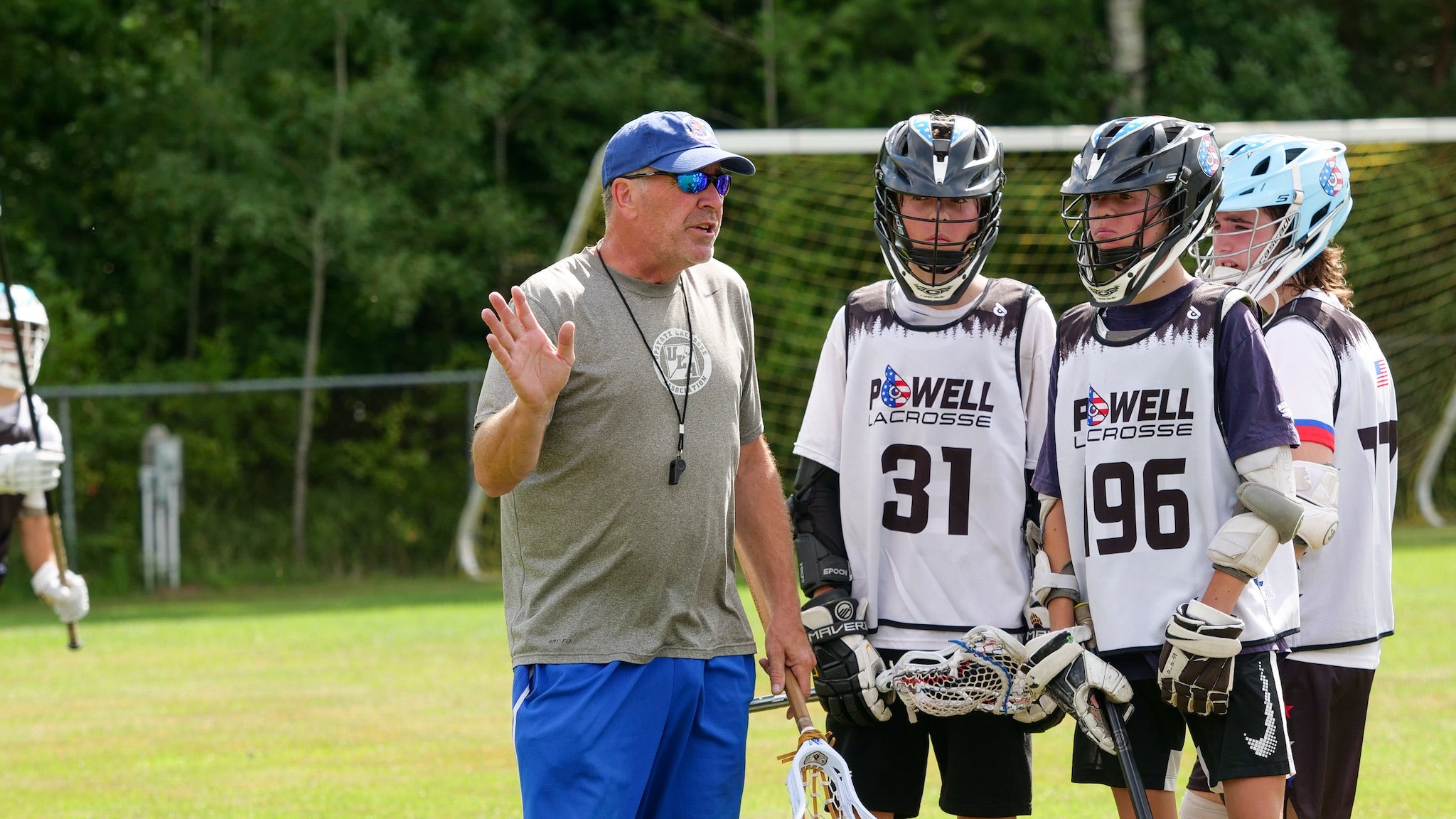 Personal Training
Focused Attention
Our 12:1 Camper to Instructor ratio allows us to really segment our groups and make sure that every athlete gets the attention they deserve. All of our coaches are US Lacrosse certified and are hand selected by Casey & Ryan Powell.
Full Training Program
We Build Complete Players
We believe to maximize your potential as a player you need to be a well rounded athlete. Aside from our time with helmets on we bring in speed/strength specialists to develop your overall athleticism.
Overnight Camp Details
Passion runs deep at Powell Overnight Camp.  World Class facilities, college style dorms, off field activities and an unmatched HOF 22 inspired training curriculum; we've got it all, and you get to train, eat, stay with expert coaches and top pros. The world class coaching staff at the Powell Lacrosse camp includes current Division I collegiate players, college coaches, high school coaches and professional players all hand picked by Casey & Ryan Powell. All players will receive position specific training tailored to their age and skill level and will leave camp knowing all the important facets of the game. Each day of camp will not only include on field instruction, games and demonstrations, but also positional talks, player-coach Q & A sessions, and much more!
Powell Player Pack (reversible jersey, back pack, sticker set)
Position specific training
12:1 Camper to staff ratio
Specialized goalie instruction
Pro player demonstrations
Elite coaching
Guest speakers and motivational talks
Certified athletic trainer
All staff background checked
Camp store
World famous Powell Lacrosse Bucket Toss and Catch-O-Rama
Raffles, giveaways and prizes
Exclusive 

Powell Lacrosse

 discounts
FUN! FUN! FUN!
Overnight Camper
$665 – Before midnight February 15th, 2023
$690 - Before midnight April 15th, 2023
$715 - Starting April 16th, 2023
Extended Day Camper  (8:45am-8:45pm)
$525  – Before midnight February 15 midnight February 15th, 2023
$570 - Before midnight February 15th, 2023
$595 - After February 16th, 2023
*Payment Plans Available, contact events@powelllacrosse.com for more information on how to pay in installments!
*US Lacrosse active membership is required for registration. To become a member or renew your membership click HERE. Have a membership and can't remember the number? Click HERE to look it up.
Boys Rising 5th-Rising 12th grade
Lacrosse stick
Lacrosse gear (gloves, elbow guards, helmet, shoulder pads, athletic cup, etc.)
Mouthguard
Cleats
Athletic clothes (T-shirt, shorts, socks, etc.)
Sunscreen
Spending $$ for camp store. Camp store will feature snacks, drinks, equipment and apparel
WATER BOTTLE
Sandals/Casual Shoes (for when you are not playing)
Athletic Sneakers
Any medications you will need- The Trainer will be on-site during check-in for any medication assistance
Casual Clothing (for when you are not playing)
Toiletries & towel(s)
Pillows and Linens **Pillows and Linens are not provided. Please plan on bringing your own. All beds are Twin XL
Can my child be dropped off/picked up by another adult?
You are more than welcome to carpool to camp. At check-in and check-out we will require each player to be signed in and signed out by a responsible adult. This does not have to be the camper's parent, but this adult will assume all responsibility for the player arriving at and departing camp.
Parking for drop-off will be located in the three lots closest to McConnell Hall.
Is my son allowed to drive himself and his friends to camp?
If your child will be driving himself or anyone else to camp we ask that each parent please send an email to events@powelllacrosse.com letting us know that they will be checking themselves in and out. Upon check-in our staff must be given any car keys, as players are not to be driving off of campus during camp.
Any cars that are parked on NAU campus during the camp are subject to NAU's parking policies. Parking passes will be required and passes can be purchased at kiosks located on campus.
Does my child need spending money?
Players will have the ability to purchase snacks and drinks at the camp store.
When will my son receive his room assignment?
Players will receive their room assignments upon check-in. We try our best to match each player with their requested roommate. If for some reason this is not possible, we try to match players with other individuals from their school or club team. Roommate requests can not be taken for players registered after May 25th.
Staff will be dispersed throughout the dorm rooms to ensure that all players are accounted for. Staff rooms will be clearly marked. Should your child have an issue or concern during the night, the staff member will be available for them.
Will bedding be provided? 
Pillows and linens are not provided. Please note that these beds are twin XL.
Are the dorms air-conditioned?
No the dorms have no air conditioning. Please send your players with fans or anything else they may want to stay cool!
Do I need to pack any meals?
All campers' meals are included in their camp package. Players may bring snacks to keep in their dorm rooms.
What if my child has food allergies?
Due to the fact that we are limited to the cafeteria that NAU allows us to use, we cannot guarantee that all food allergy needs will be met. Campers themselves are responsible for limiting the risk of their food allergy exposure.
Will water be provided?
Our staff will ensure that players have ample water breaks and access to water jugs. Please send your player with a reusable water bottle.
What are the rules regarding medications?
Our Athletic Trainers will be at check-in to speak with parents or other responsible adults about campers medical needs and conditions. They will record any medication and instructions for these medications. Campers may keep their medications with them, or you may give them to the Athletic Trainers to hold on to and give to the staff member responsible for your child at night.
Can my child bring his cell phone?
Players are allowed to use their cell phones at their own discretion. We ask that they do not bring their cell phones to any on field sessions.
What happens in the case of extreme weather?
Our staff monitors the weather for the week of camp very closely. In the case of extreme weather, parents will be notified of any changes to the camp schedule via the email provided during registration. Please be sure that these emails are not being sent to your junk folder.
How do I contact my child at camp if he does not have a cell phone?
Should you need to reach your child at camp, please contact Powell Lacrosse at 315.632.2485.
What if my child is injured during camp?
Two certified Athletic Trainers will be on duty for the duration of camp. They will have all players' emergency contact information on hand.
What happens if there is a crisis or emergency during camp?
All staff members have been provided with contact information for the NAU PD, Athletic Trainers, and the McConnell Hall Emergency Hotline. They have also been given the player emergency contact information which you provided at registration.
In the case of an emergency that affects all campers, parents will be notified via the email or phone number provided during registration. Please be sure that these emails are not being sent to your junk folder.
Am I allowed to come watch my child play?
Parents are welcome to attend camp introduction and observe all on field sessions. However, parents are not allowed in dorms other than scheduled check-in and check-out times.
Your Adventure Awaits
Interactive Event Calendar
We're going to be out on the lacrosse trail this year and we'd love to see you. Hit the green "Narrow Your Search" bar below and find your next big lacrosse event.