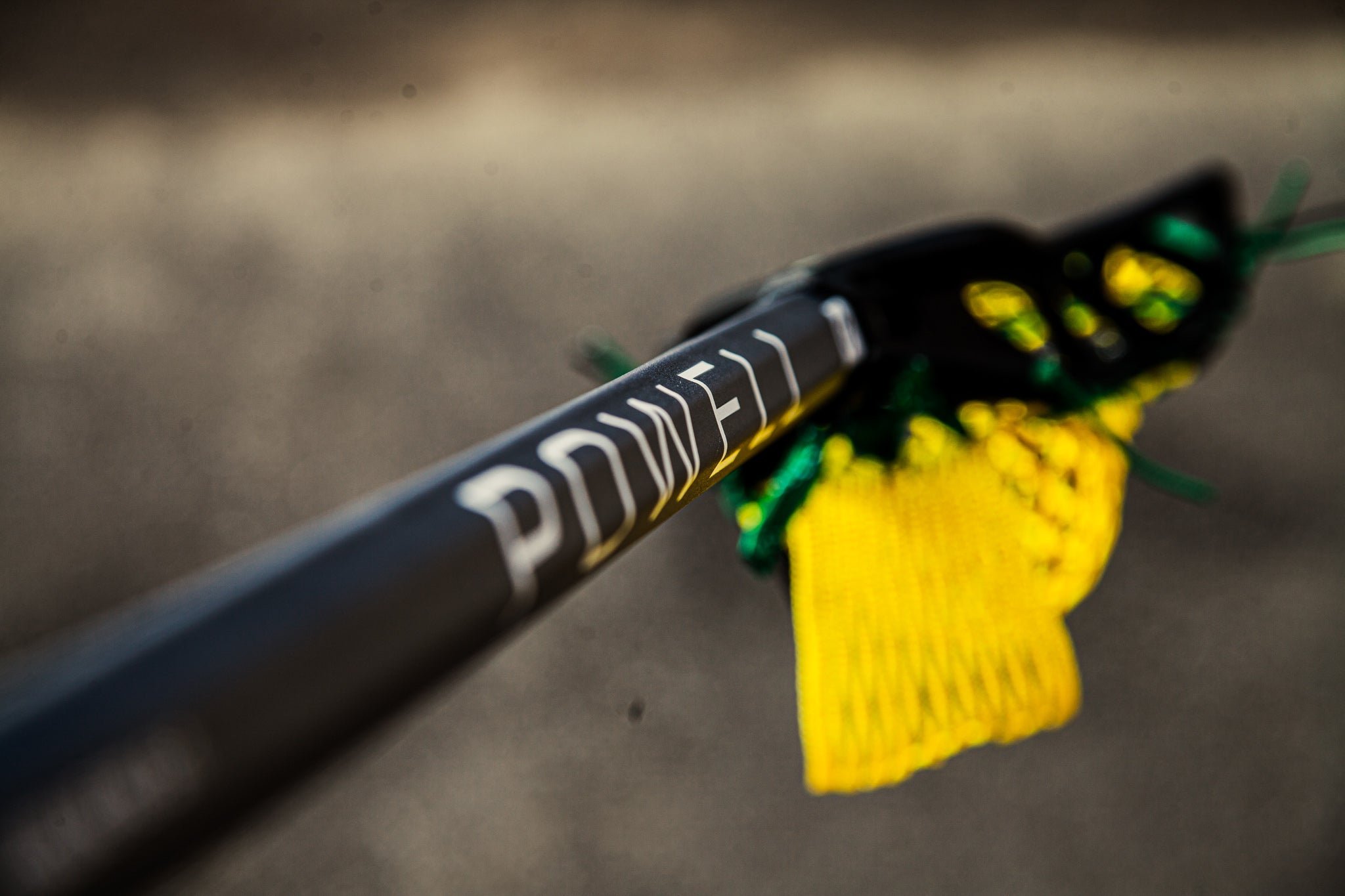 The Bloodline is a shaft we've had in the handle line since the beginning when we launched in 2015. Materials are constantly evolving as manufacturers relentlessly explore alternative metals, carbons and beyond. We are certainly guilty when it comes to trying new things.  Our headquarters is loaded with thousands of metal samples, test materials, swatches and more. The excitement around finding something new, something that's never been done that gives players the best product possible is certainly what drives our product development plan.
With that being said, sometimes it's nice to simply surrender to a successful material. Scandium and titanium blends have been around for a long, long time. It's a union that just works in the development of a shaft. The scandium keeps the weight down while the titanium adds to the strength. Its a proven blend that brings together the two major factors that players consider when they're looking for their new handle.
We've made some small changes to the Bloodline over the years but have always leaned towards a Scandium heavy recipe and a classic shape. The 2023 Bloodline comes in two different colors, but both stay grounded and let the material speak for itself. An understated graphic supports the fit of any head color combo, from plain and simple to bold and bright.
Like the Switchback, the Bloodline is available in 60" length for the poles. It's our top tier defensive option for the same reasons as we have stated above - strong and light.
The complete you see pictured here, came out of our custom shop and will be heading down to our friends in Jamaica when we head their way for another visit in a few weeks. 
As we push forward into the world of exploration and innovation, the Bloodline continues to run through our handle line and remains a Powell staple.