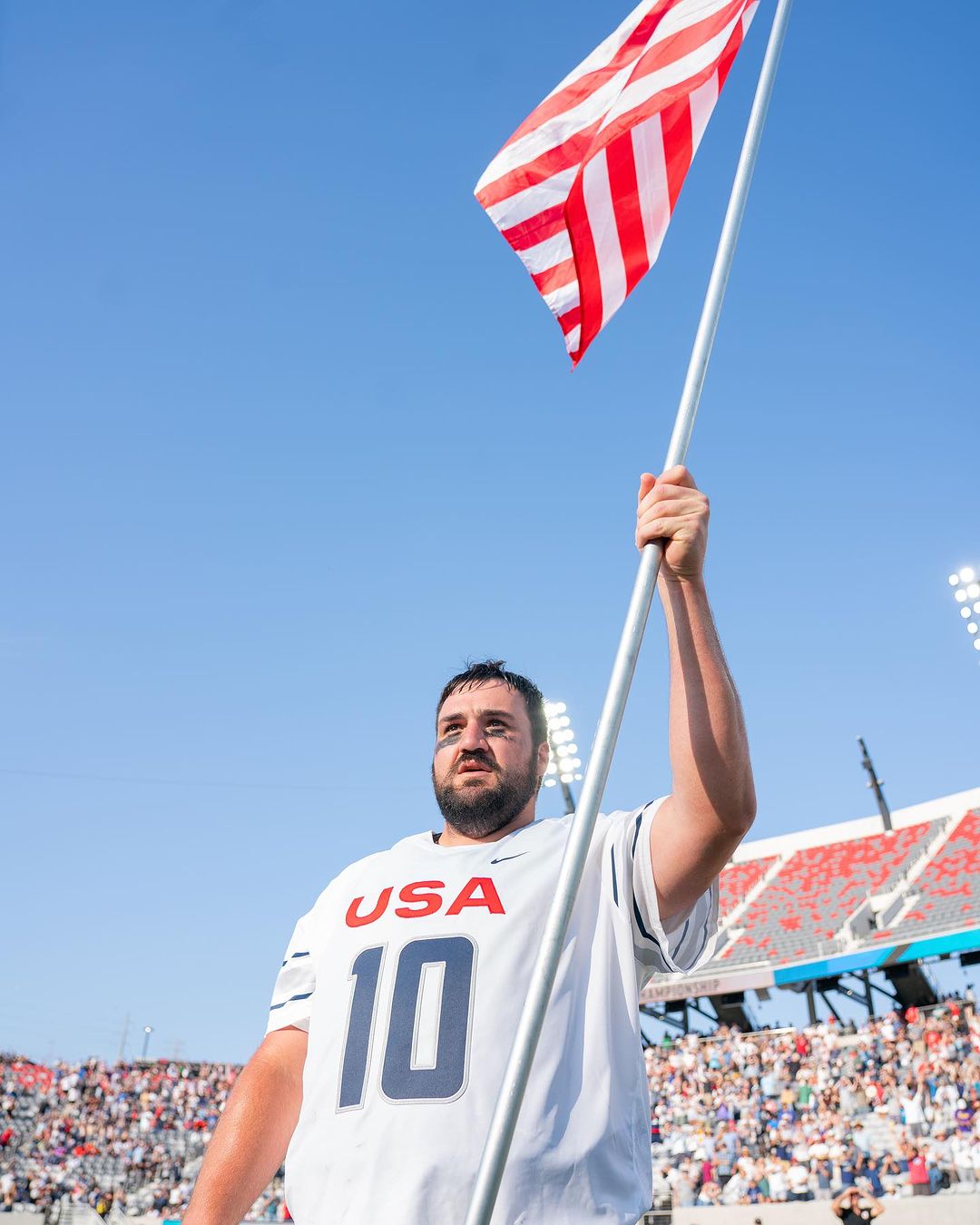 For 10 days the eyes of the lacrosse world were on the 30 nations competing in the World Championships in San Diego. We saw some incredible games, great camaraderie, emerging stars, and the highlight reel plays that make this game so special. 
For Team USA, every game meant a little bit more playing on home soil. The home fans cheered them on as they faced down their long time rival Canada in the Gold Medal game this past Saturday. The Americans rose to the occasion and after a classic USA - Canada game captured another Gold. 
That game was an important one, but the dozens of games played by all 30 nations mean so much to the continued growth of lacrosse. Through the pictures and videos that were being posted to social media, you could feel the competitive spirit and happiness from all those involved. It's beautiful to see so many people gathering to compete, to share knowledge, and to celebrate this incredible game. 
The level of play was the highest it's ever been across the board as the teams gave everything they had to honor their countries. New faces reached the top 10 ranked teams like Jamaica, Italy, and Puerto Rico. The gap between the #1 team (United States) and the #30 team (Uganda) is still extremely wide, but it will continue to get smaller and hopefully one day there will be more parity at the top. 
We were so thrilled to see our friends Jamaica, Latvia, and Switzerland playing well in Powell uniforms. It means so much to all of us to see the Powell logo on these great players and being shared on lacrosse websites and social media everywhere. Watching the Latvians beat Peru in our office with Ryan and Mike Powell going nuts is something I'll never forget. 
The international rules tend to drive some lacrosse fans a little crazy. The rules have remained the same for decades as the pro and college rules have moved on to use shot clocks and enhanced rules that result in faster play. No shot clock in international play means it's a possession game with teams taking as much time as they want to set up their offenses or hold on to the ball. Canada did this to perfection back in 2014, but the championship game this past weekend was more run and gun than past years. 
I've watched back every World Championship since 1978 for various projects and for a team to win it all comes down to a few important factors. Timely faceoff wins, a player stepping up for their team in the big moment, hard fought ground balls, defensive plays leading to a goal, and great goaltending. 
Trevor Baptiste and TD Ierlan won faceoffs to stop any Canadian momentum. 
The USA defense caused turnovers to shut the door on the potent Canadian offense. 
Brennan O'Neill was the player who seized the moment in this rendition of the USA - Canada rivalry. Canada decided to put a short stick on him so he responded with his wicked shot and relentless dodging to pour in 5 goals. He was a true difference maker who the Canadian defense just couldn't contain. At only 21 years old, his lacrosse career is just beginning, but he has already left his mark in dominant fashion. 
Our friend and Powell Athlete Blaze Riorden was the backbone of Team USA as he stood tall in net and made some amazing saves to keep Canada at bay. His calmness in the 6 on 6 sets, directing the clears, and next play attitude were crucial for the success of the Americans. Blaze has proven himself at every level of the game that he is one of the best in the world. This game gave him an opportunity to prove that he really is the best in the world. 
We've seen how hard Blaze has worked for that moment. It gave me goosebumps to see the kid from Fairport throw his helmet and gloves off and put his hands up in pure joy. As the last whistle blew he became a World Champion!
THE WORLD CHAMPIONSHIP IS STAYING HOME. #ThisIsHome pic.twitter.com/Pp2Fp79h4B

— U.S. Men's National Team (@USAMLax) July 2, 2023
Lacrosse is still grasping for that Olympic dream. We see glimpses of what lacrosse on the world stage is like every time the World Championships come around. Having the Gold Medal game on ESPN2 on a Saturday hopefully drummed up some excitement around lacrosse in sports bars and living rooms everywhere as Team USA won. Now we can only hope that the Olympic Committee decides that the ancient game will make its return to the biggest stage in sports as early as 2028. 
Looking ahead, what makes me the most excited is thinking about how the sport will be different in four years time. The new superstars on the rosters, the new nations that will qualify, the new players who will surprise, and the media attention. We had three teams wearing Powell uniforms in 2023, how many more teams will we have wearing them in 2027? 
Congratulations to Team USA on a great tournament and winning it all on home soil. Congrats to Canada and the other 28 nations who battled for a week and half. Every player, coach, and staff member involved with the event was a part of something special.