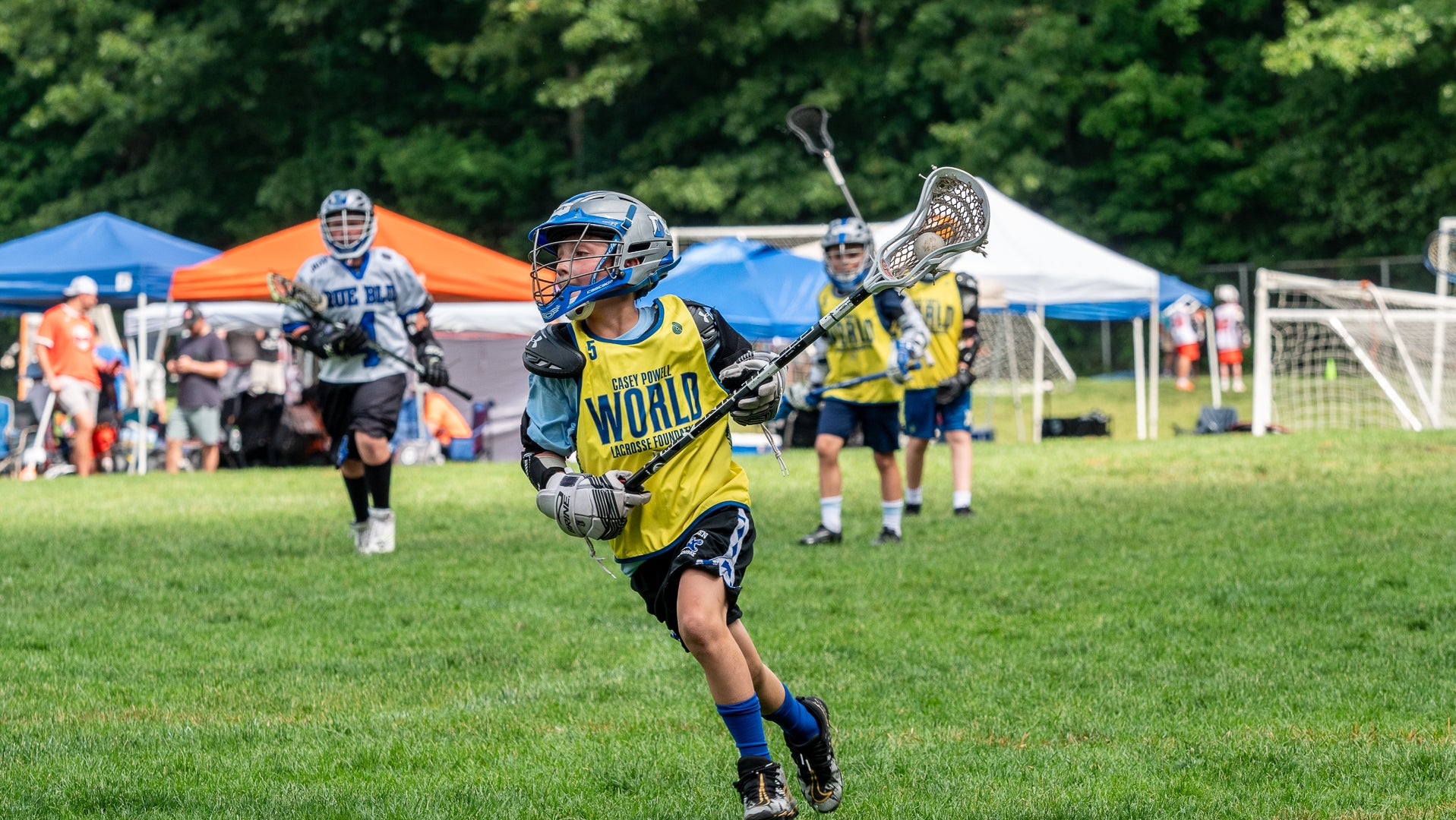 There are some locations that elevate the lacrosse tournament experience to a different level. 
We know the classics like Vail, Placid, and several others across the country, but one of our favorites calls Saratoga Springs home. 
The Saratoga Shootout began in 2013 thanks to Ryan Powell and Kevin Leveille coming together to provide a great tournament in a historic and fun town in the Capital region. Saratoga has a lot to offer with its small, but vibrant downtown full of ice cream shops, great restaurants, and fun activities for the kids and the parents to enjoy. The famous horse tracks are just down the road as you make your way to Gavin Park where over 60 teams gather for two days of lacrosse fun. 
This tournament finds a great balance between being a larger event with 12 fields, while also having a small and friendly setup of vendors and things to do in between games. We love coming back every year because the kids are so excited to see our gear, check out our fun zone, and play in a competitive, but loose environment. 
After setting up the fields on Friday, just like the thoroughbred horses down the road it was time to be off to the races. 
On Saturday, we were greeted by rain that would go on to last all day. But that didn't bother the players who played hard and fast on the slippery fields. They would come to the Powell tent to get a quick respite from the rain and check out our gear. Telling us how they dove into a puddle or how water splashed everywhere when they scored on the net. Many people walked around like it wasn't raining at all, Ryan Powell included, and still enjoyed the day. We had two sets of cornhole boards set up near our tent and players and parents were stopping by to play a quick game. 
I think everyone had a similar feeling to me that a hot shower after a rainy day like that is one of the best feelings out there. 
Photo by Casey Vock
Sunday turned into a sunny and picturesque day for lacrosse. Field after field was full of action packed games with parents lining the sidelines and cheering on their squads. The sun brought out lots of smiles, great plays, and celebrations. The Powell tent was packed and our crew made the magic happen and helped set up players with some new Powell sticks and gear for the summer. 
With the divisions ranging from 10U to 16U, you can watch the younger players get in epic 6v6 ground ball scrums and make some fun plays as they enjoy learning the sport. Then on another field you can watch the high school players move the ball around with tic tac toe passing on fast breaks and some highlight reel goals. 
It was great to have Casey Powell and legendary Coach Eddie Comeau in town to coach our Powell X teams. Their energy and knowledge definitely helped the players get better and left an impression on them. There's no doubt that making a good play and coming back to the sideline to fist bump Casey or get some insight on the play from Coach Comeau is a cool experience for those players. 
Kevin Leveille and the Summit Lacrosse Ventures staff always do a great job making sure everything runs smoothly and every team has a great experience. Teams come from all over New York, Canada, New Jersey, and Connecticut as well as having players that travel all the way from Florida and even California to play in the tournament. 
On Sunday, there are also champions crowned for each division which makes the last sets of games even more exciting. It may just be a summer tournament, but it still means a lot when you can come together as a team for the weekend and rally to win. You can see the excitement and pride as the teams dogpile on their goalie and smile big for a championship picture. 
Thank you to everyone who made the 2023 Saratoga Shootout a blast and we hope to see you all again next year! #TOGA
Watch the recap video here: