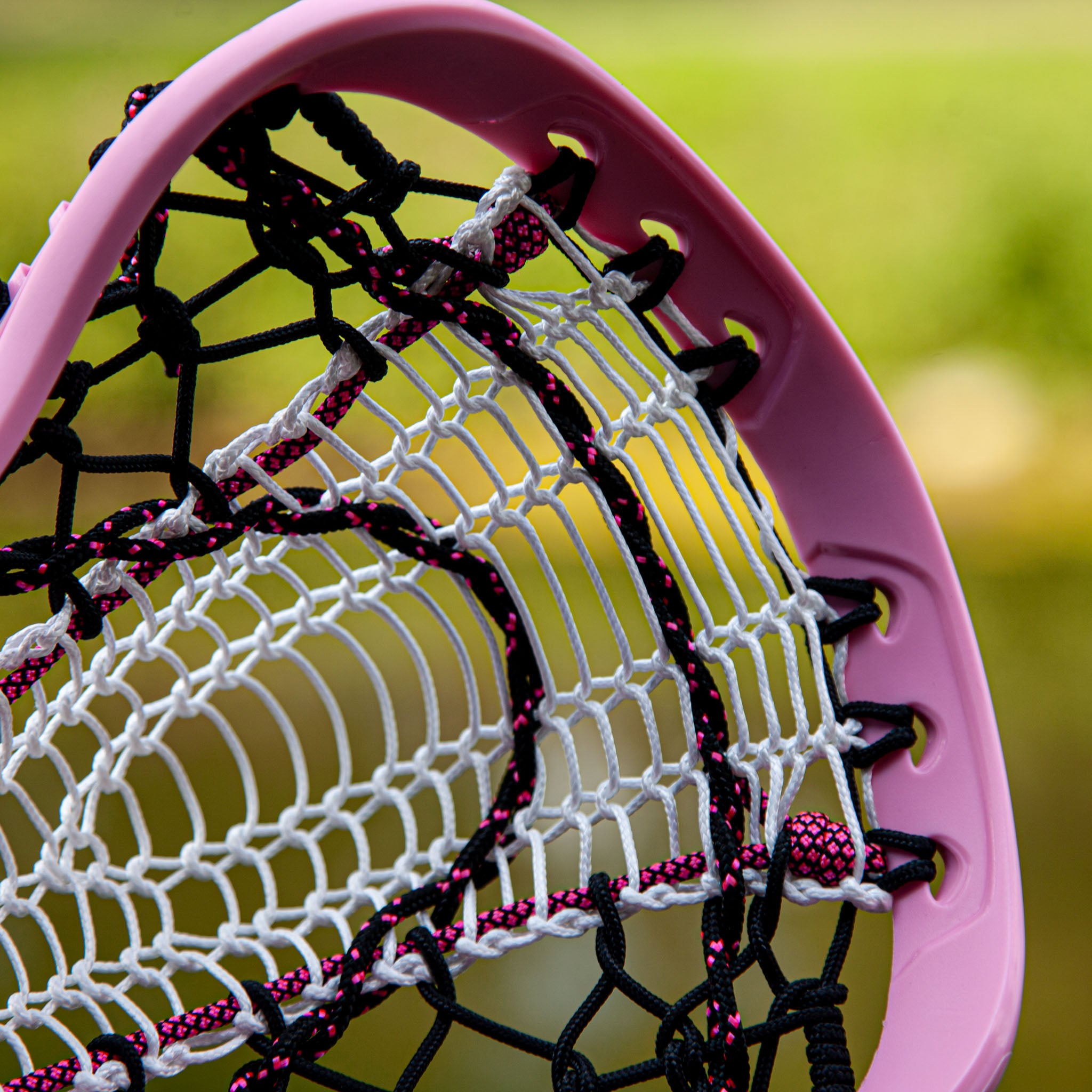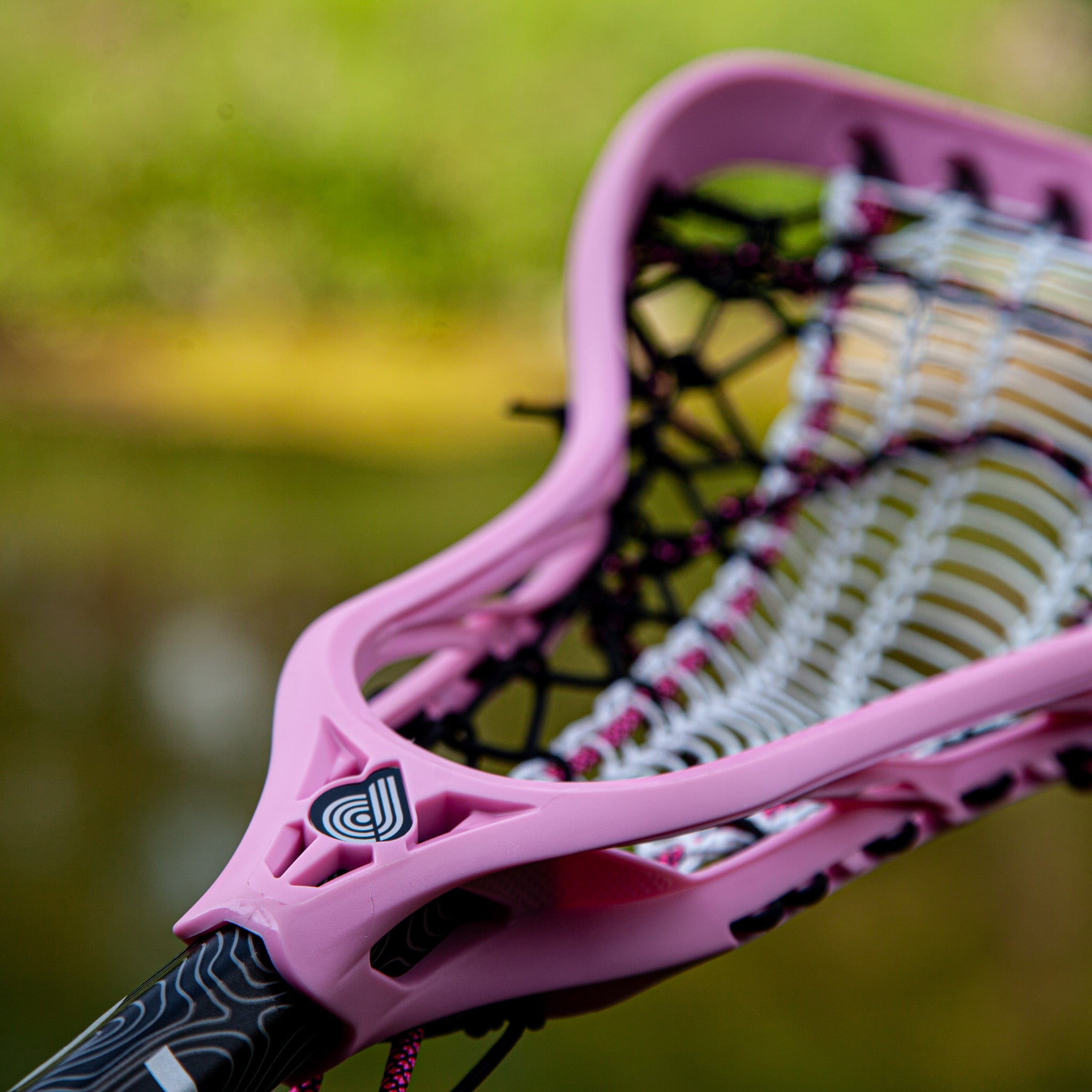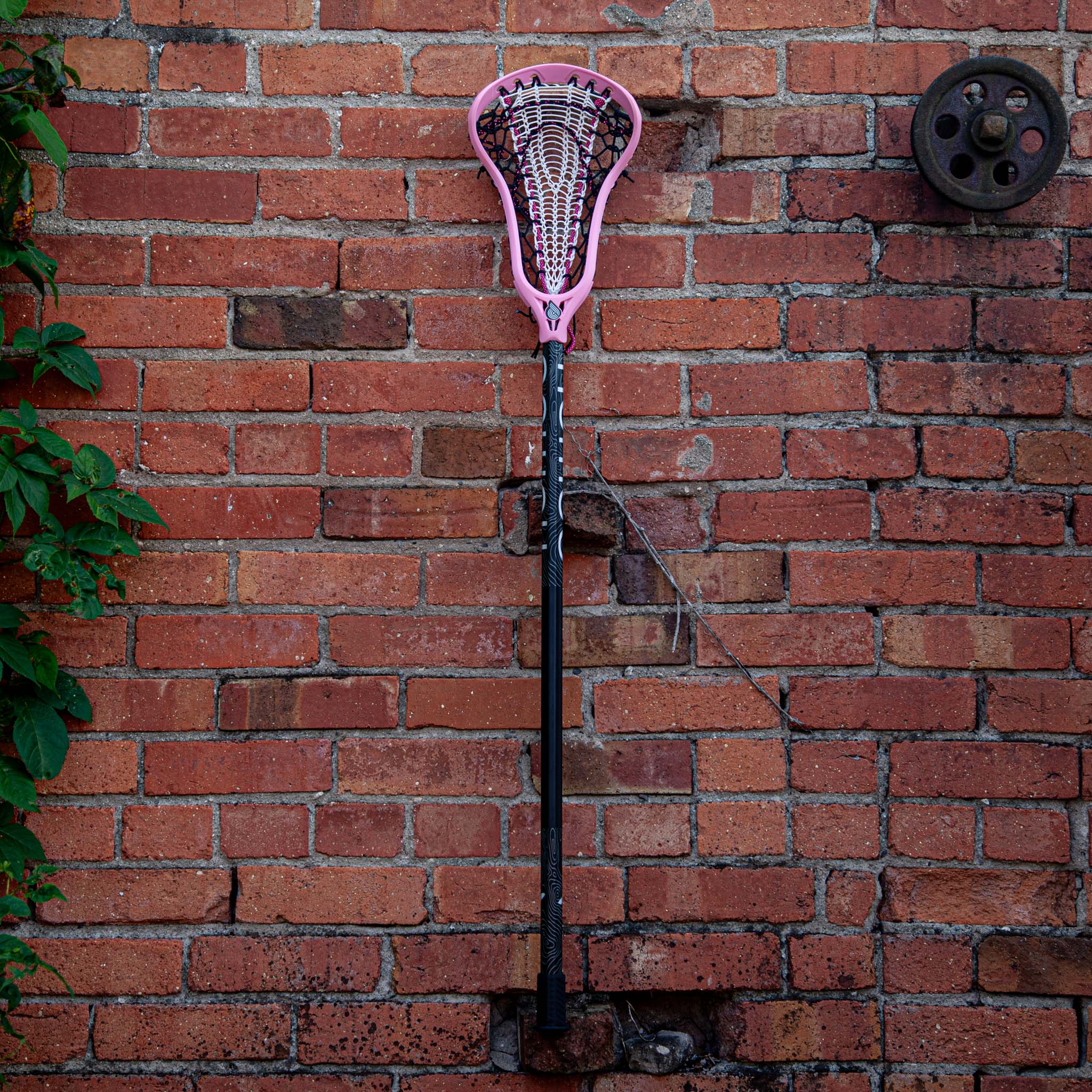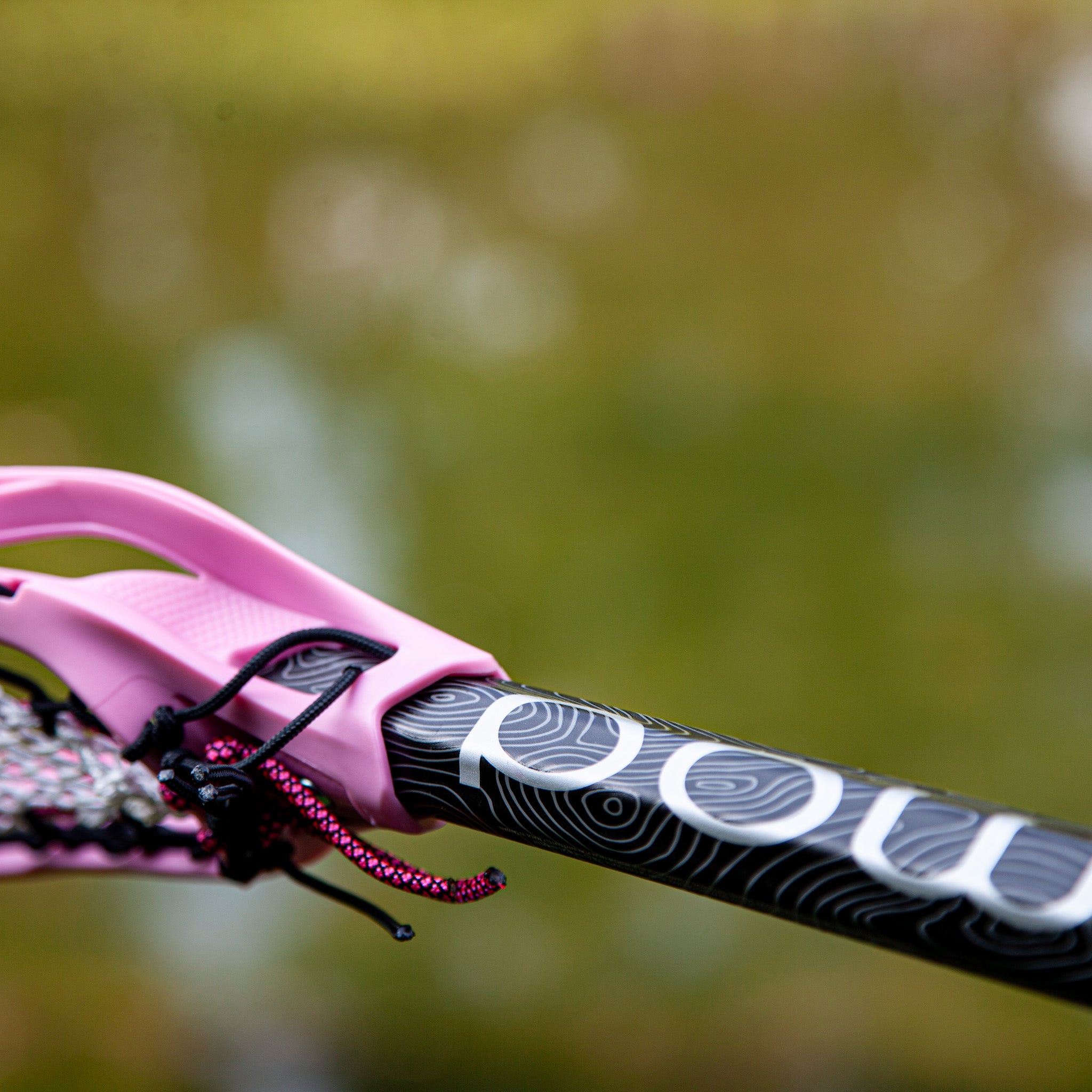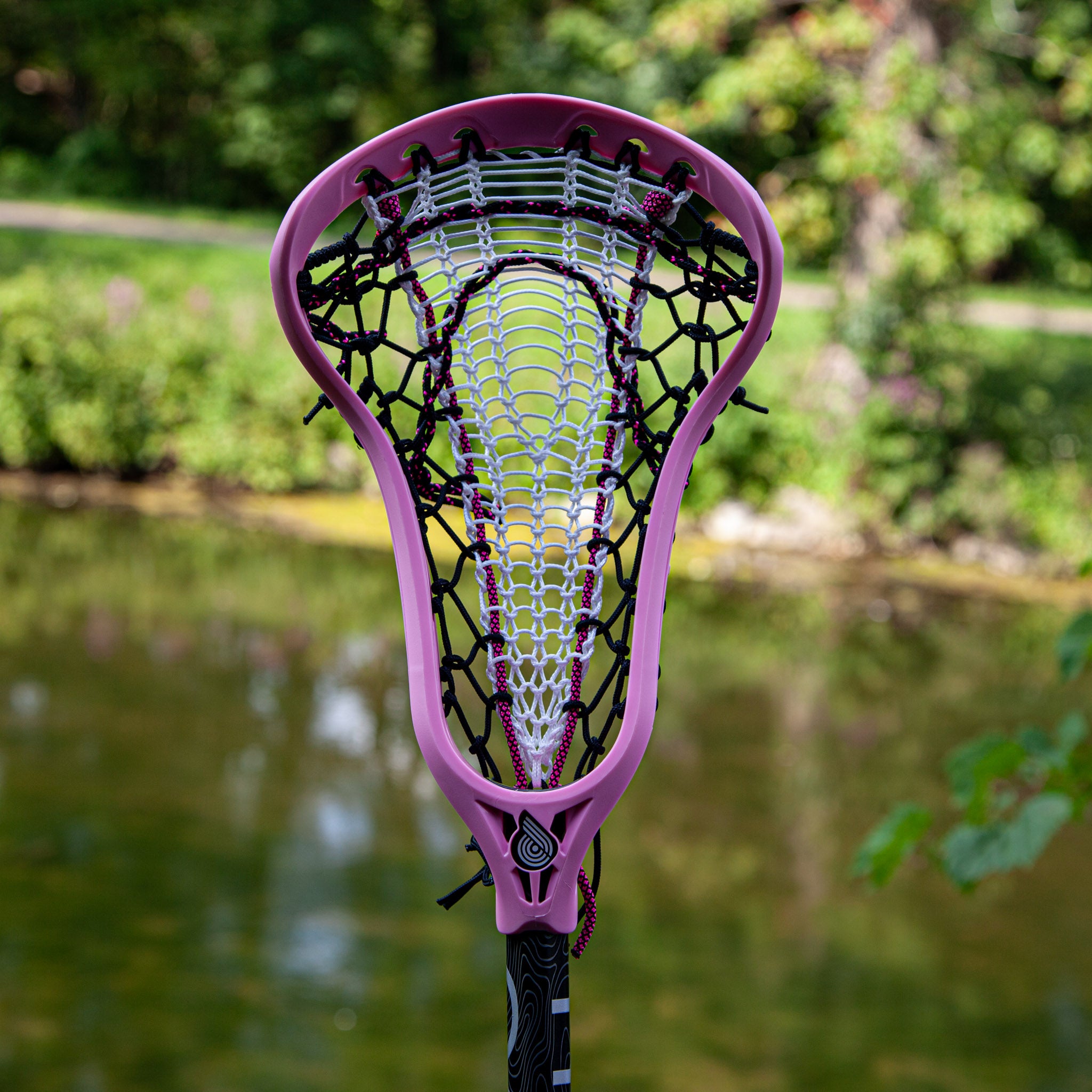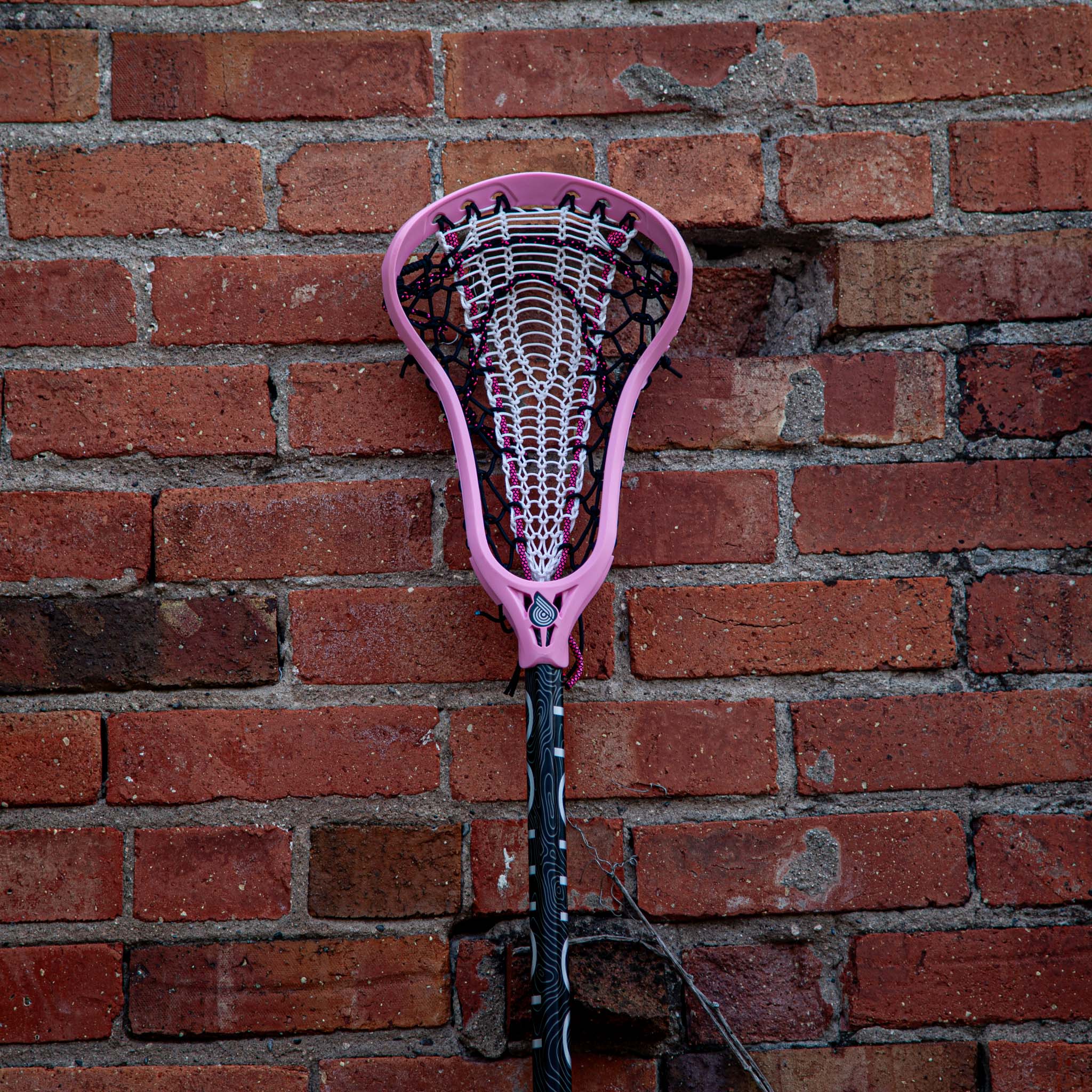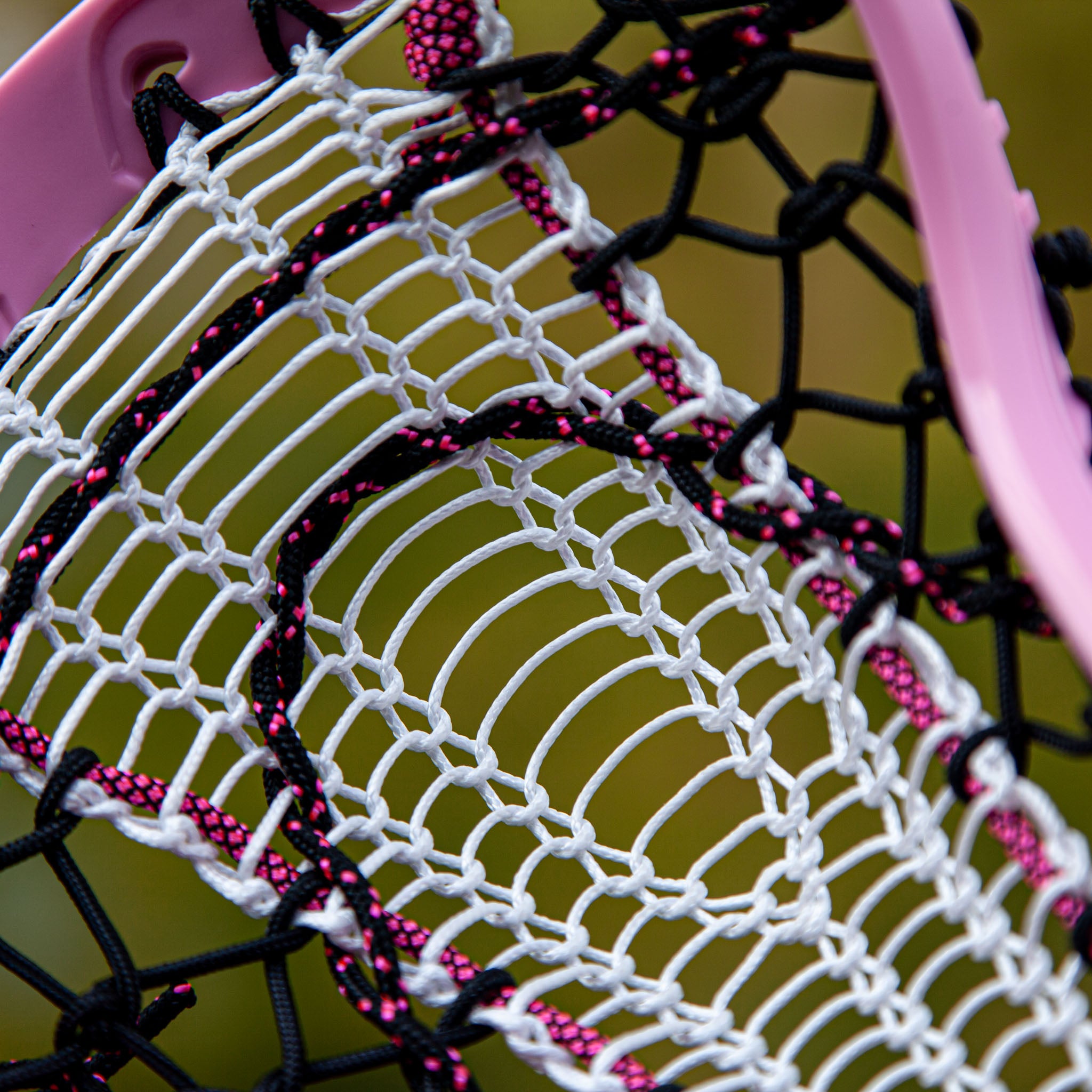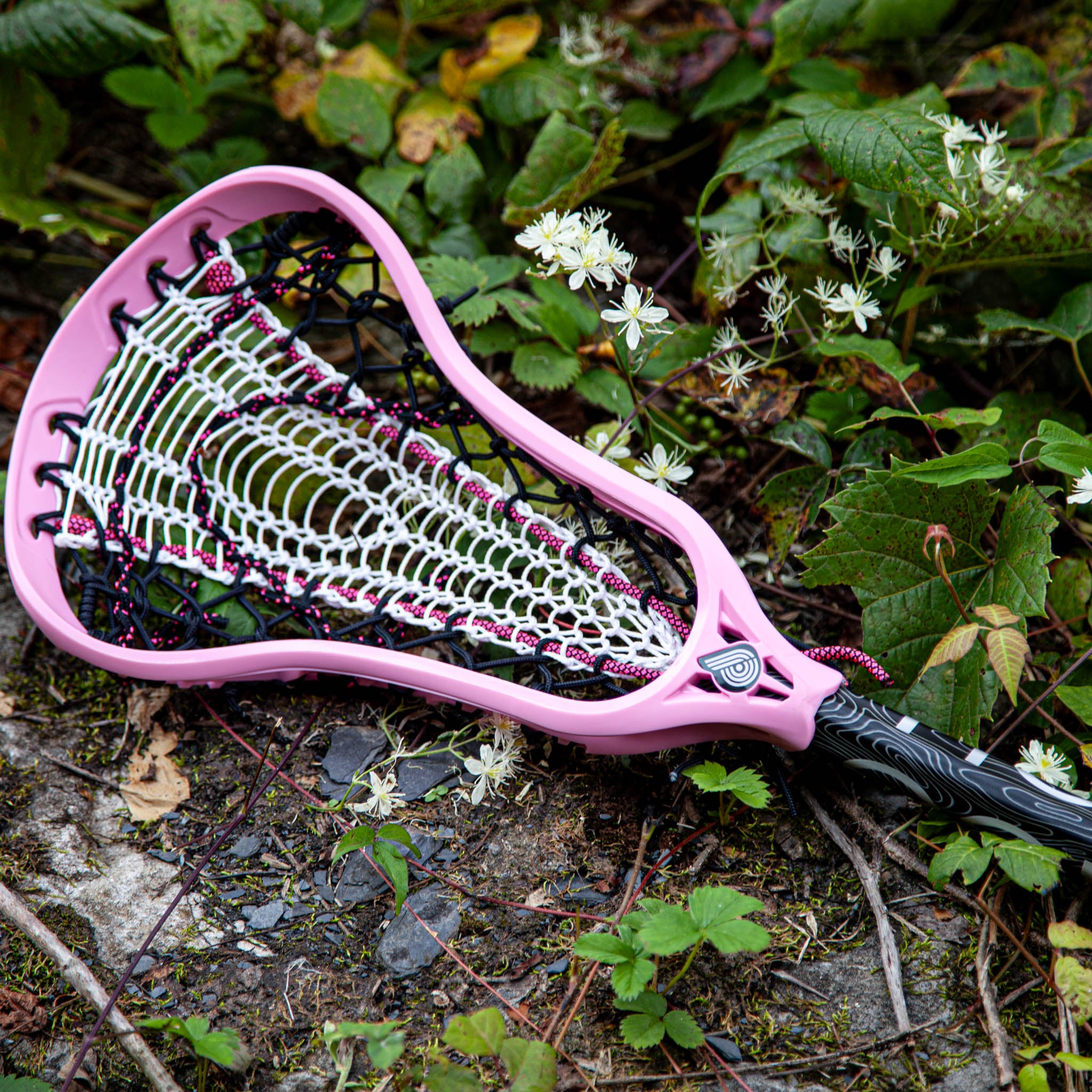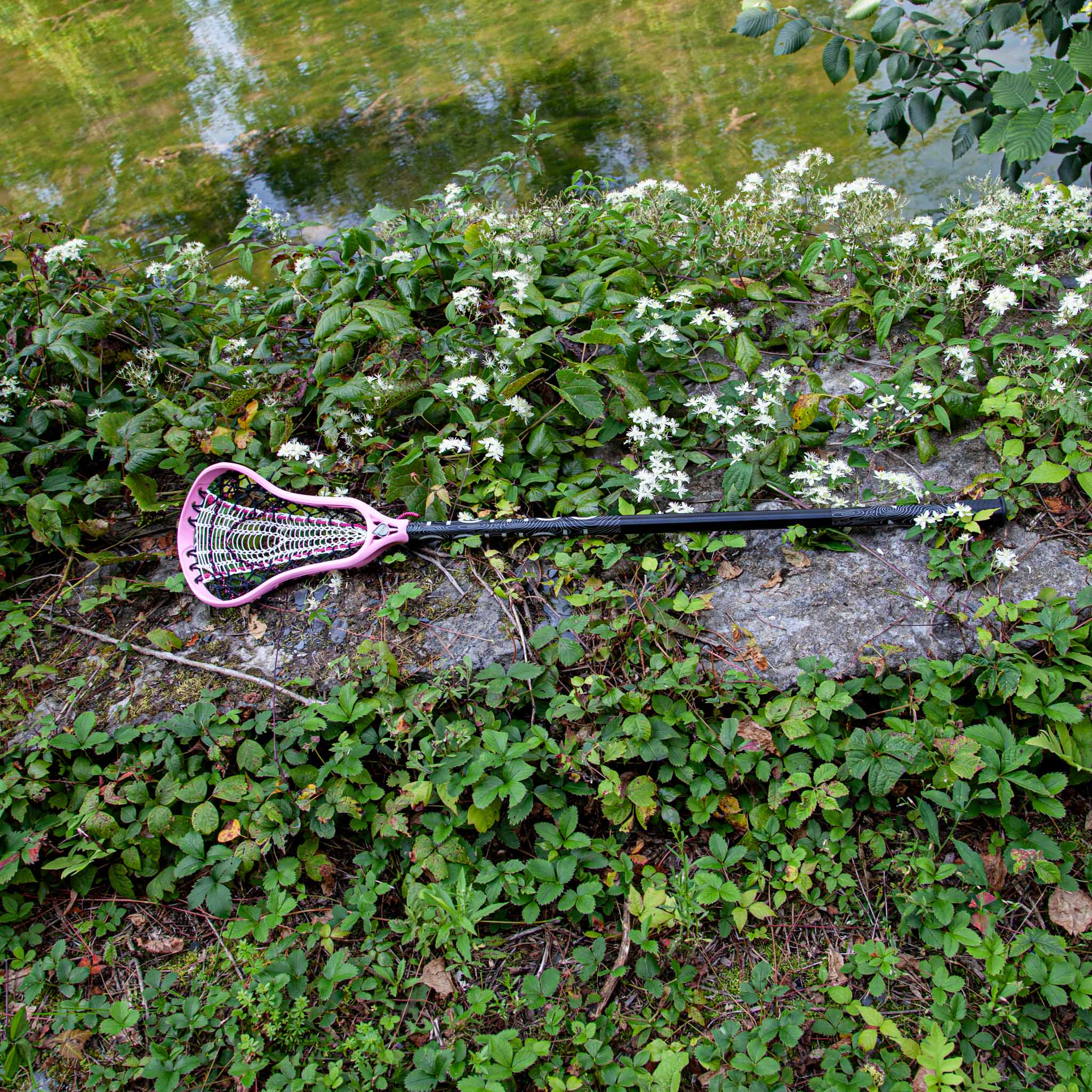 Earhart
Earhart is for the player that likes to bare the torch - the leader. A fuschia Alula head with a beautifully strong and sleek stringing set up that includes a hand strung Valkyrie runner outfitted with a hot pink color changing cheetah 550 paracord. A matching black diamond shooter set up makes this an absolute goal scoring machine. 
We've paired this head with a classic men's diameter handle, the '23 Switchback, for those players that prefer the classically shaped hand feel and shorter set up.
Ready to fly? The Earhart certainly is.