Katie Rowan - Powell Lacrosse Legend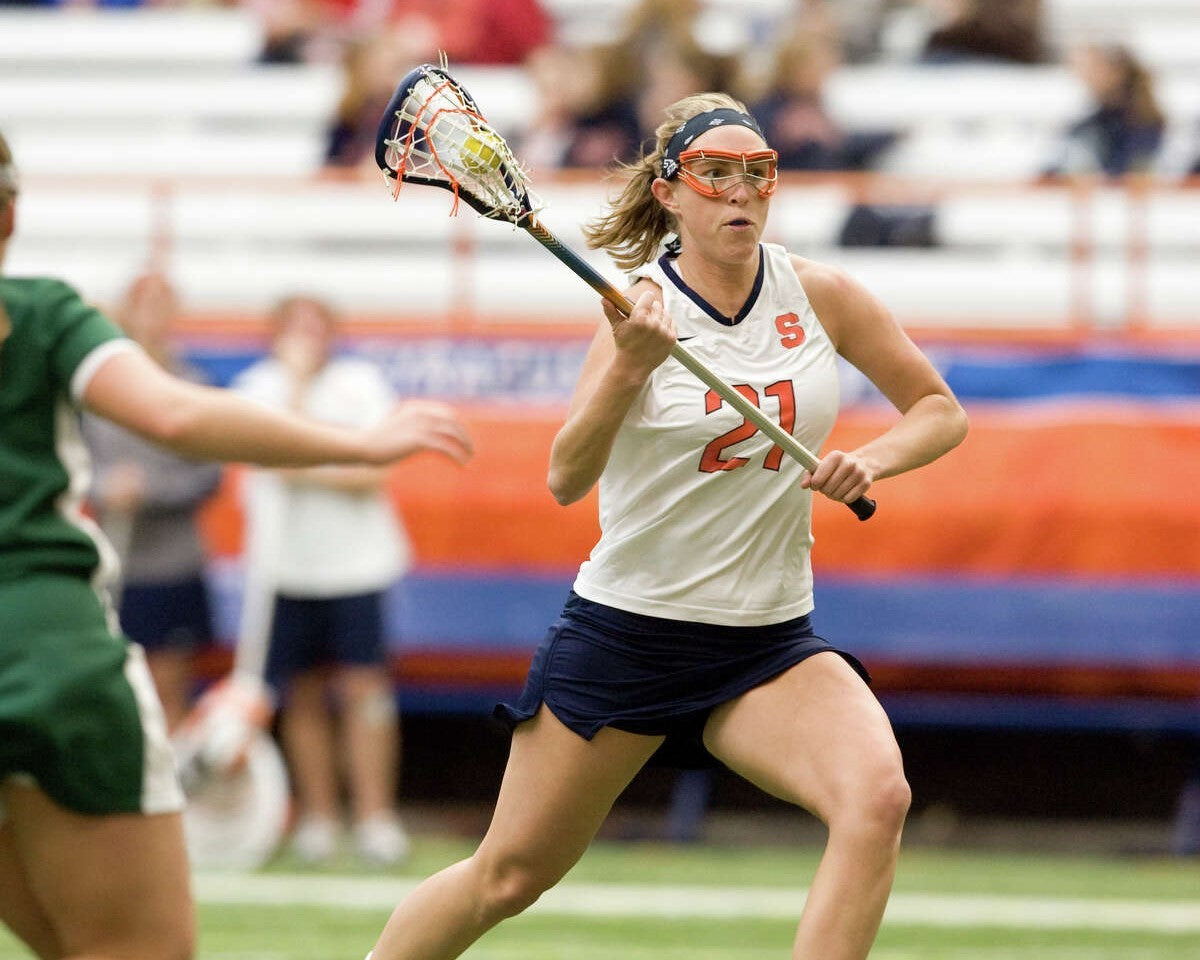 The next player to be featured as a Powell Lacrosse Legend is an attacker who helped change the course of a program. Today Powell Lacrosse salutes Katie Rowan! 
Katie Rowan left her mark on the game as a truly great attacker and leader. 
Katie grew up in the capital region of New York in Delmar, NY and was a star at Bethlehem Central High School. She would make her presence known immediately when she stepped on campus at Syracuse University leading the team in scoring with 56 points as a freshman. 
As her career progressed she would help propel the program to new heights with her dominant goal scoring and playmaking ability. Under the tutelage of head coach Gary Gait, she became an exceptional player and leader for the Orange. From 2007 to 2009, Katie was the spark that helped Syracuse win their first ever NCAA Tournament game, which would then lead to them reaching the Final Four for three consecutive seasons. She would finish her career as the all-time leader in points in Syracuse history, a 3x First Team All-American, and a Tewaaraton Award Finalist. 
Katie finished her Orange career with an incredible 396 points. 
After college, she continued to deliver historic performances for Team USA. She was a huge part of Team USA's two straight World Championships in 2009 and 2013 including being named player of the match in 2013 after scoring 8 goals and total of 10 points. 
She would also play in the United Women's Lacrosse League for the Long Island Sound where she won a championship in 2016. 
With her explosive first step, deceptive shooting, and ability to dismantle defenses she had the Carrier Dome rocking. She would inspire a whole new group of stars to come to Syracuse and her legacy is still very present in the program today. It's special to see another member of the Orange family have so much success and it's been amazing to now see her climb the coaching ranks as a coach at Syracuse, Wagner, for the Haudenosaunee, and currently for Albany. 
She is so deserving of being the first women's lacrosse player to have her jersey raised to the Carrier Dome rafters. 
Thank you for everything you've done for the lacrosse community #21!