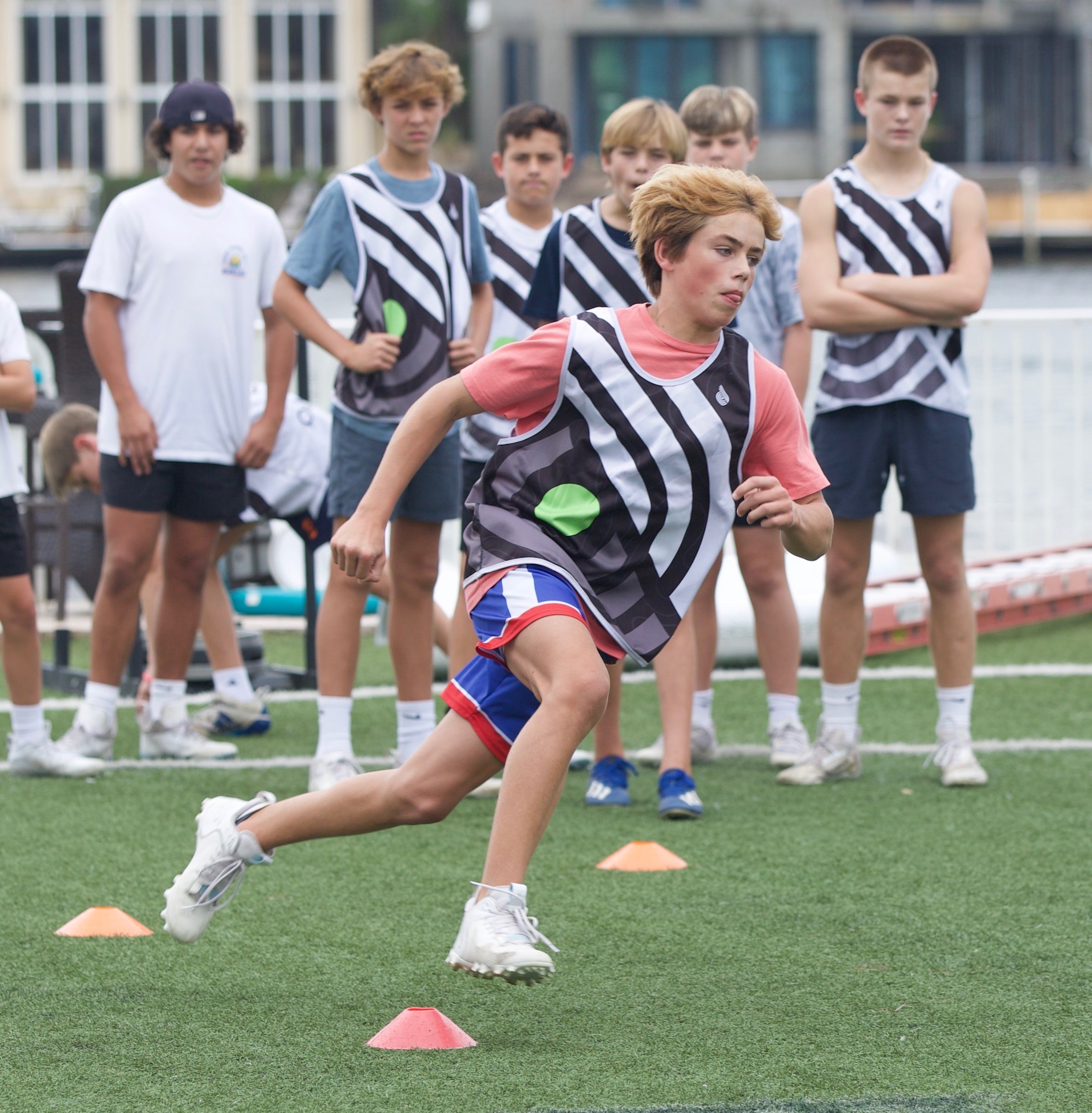 An athlete's journey is rarely flat and seldom straight. It's commitment to the continuous climb towards an impossible perfection that the great ones seek relentlessly. The path is always unpredictable, ever-changing and totally unique.  This challenging traverse will test a person's mind, haunt their dreams and break their body, but a true champion knows no quit.
Even at the deepest lows, when everything they've worked for seems unattainable, they still reach to find a power they didn't know they possessed. It's an eternal ascent, one that has no end. Just when they get to what was thought to be the top their eyes peer upward at yet another daunting peak filled with wonder and intrigue.  The journey can feel like hiking up a mountain that moves.
It was this way of thinking, this persistent push forward and dedication to exploration that has led us to utilizing the contour line pattern that you see on much of our branding for '23.  We wanted to graphically represent the journey. The contour lines exist because we aim to equip and encourage players to go further and rise higher.  
Although it's constantly changing, it helps to have a bearing, a compass and a map. Everyone's experience is unique and different but there are foundational elements that every athlete should have in their holsters. This year we have grown as a brand and absorbed two event based companies that will allow us to provide world-class training opportunities to lacrosse players from all over the world. 
Every player that attends a Powell Camp this summer will receive a player pack that includes the contour line design on a performance cut Trailblazer reversible. think of it as climbing gear.  Each reversible is numbered and comes with a sewn hem tag label on the waist line. The uniforms were designed in house by our custom uniform division utilizing the signature cut from our most popular three piece kits.  
We can't wait to get out there with you. The only thing we like more than making sticks and apparel for lacrosse players is actually being out there on a field with a stick in our hands.
We're offering several different instructional models that are geared towards specific age groups and experience levels. So if you're just starting out or you're an All-American looking for the edge - we've got you. We have day camps in over 35 locations across the United States that are set up as a three day model that's fast paced, focused and fun. This is not a "roll-the-ball-out" and get in line sort of deal. Our curriculum is energized, intense and made to push athletes further down the path.
Our director list includes some of the greatest minds the lacrosse world has ever known - Blaze Riorden, Casey Powell, Ryan Powell, Sergio Perkovic, Pat McCabe, Tucker Durkin, Brian Silcott, Matt Alrich, Tim Byrnes, Reid Jackson & many more.
These camps will focus on developing the complete lacrosse player by way of skills, drills and thrills that will improve players stick work, knowledge of the game, speed and strength. Our curriculum is proven and guaranteed to leave lacrosse players with a super charged passion for this incredible game. We want to give athletes what they're looking for - we aim to firm up that stepping stone that helps get them over the next ridge and propels them up the hill. The secret to success isn't a secret at all - greatness takes repetition and perseverance. If you are on the climb, look through our event calendar to see if we are coming to your neck of the woods - never quit and keep reaching.
If you're interested in bringing a Powell Camp to your area send an email to events@powelllacrosse.com