Woodshop XVI: The Mascot Collection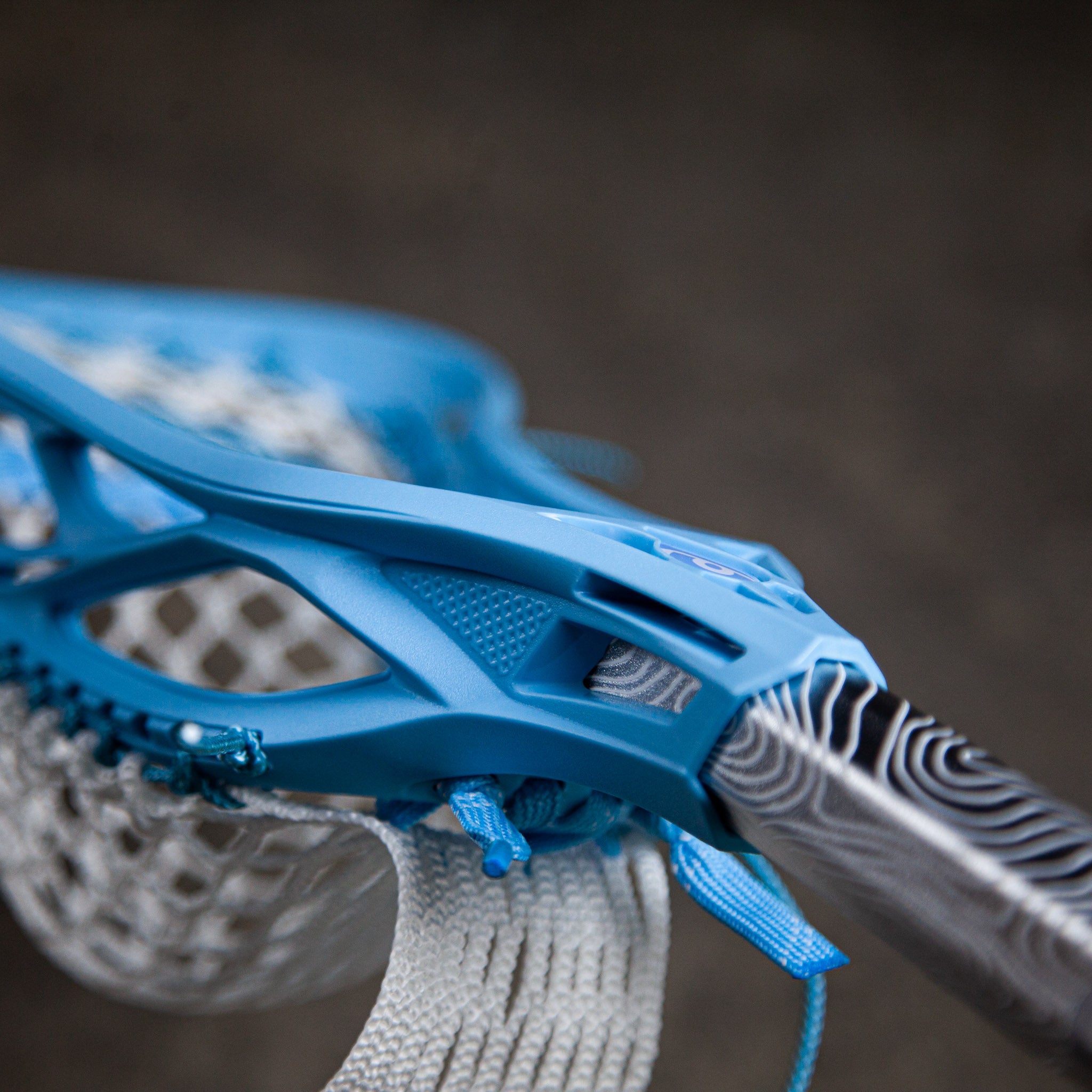 In early January the first round of brand new '23 Switchback handles entered the office.  Like usual we immediately started building some sticks.  Some of the most fun moments working in this industry come when a new product arrives and you get to put together a complete and take it for a spin. Our new office, which we will tell you all about in a future post here in the journal, is basically a wall ball playground - a fortress made of and surrounded by bricks galore. So at any given moment you'll see two or three guys out on the wall throwing around testing product or just spending their lunch having a catch with head phones on.
Our office is filled with former college lacrosse players with strong allegiances to their alma maters, so naturally, with the start of the college season right around the corner our in-house rivalries started to surface.  Several conversations/friendly arguments began based around who was going to be the best team in all the land this year.  This led us to put together a group of one off themed sticks dedicated to some of the teams that might take that title this year.
Introducing the Woodshop XVI Mascot Collection.
Like all Woodshop releases, these complete sticks are one-of-a-kind, so once it's gone, its gone. Every stick in this collection features a '23 Switchback handle and really shows how much customization can be done with it's broad color palette. Our lead in-house stringer Max tied each one of these heads up using the Powell pattern and some unique paracord combonations.  They are entirely ready to run and our shipping director Jonah is ready to box it up and  will ship out to you immediately.
We're fired up for an incredible year of college lacrosse and can not wait for the action to begin!  Take a spin through the collection and explore the field.