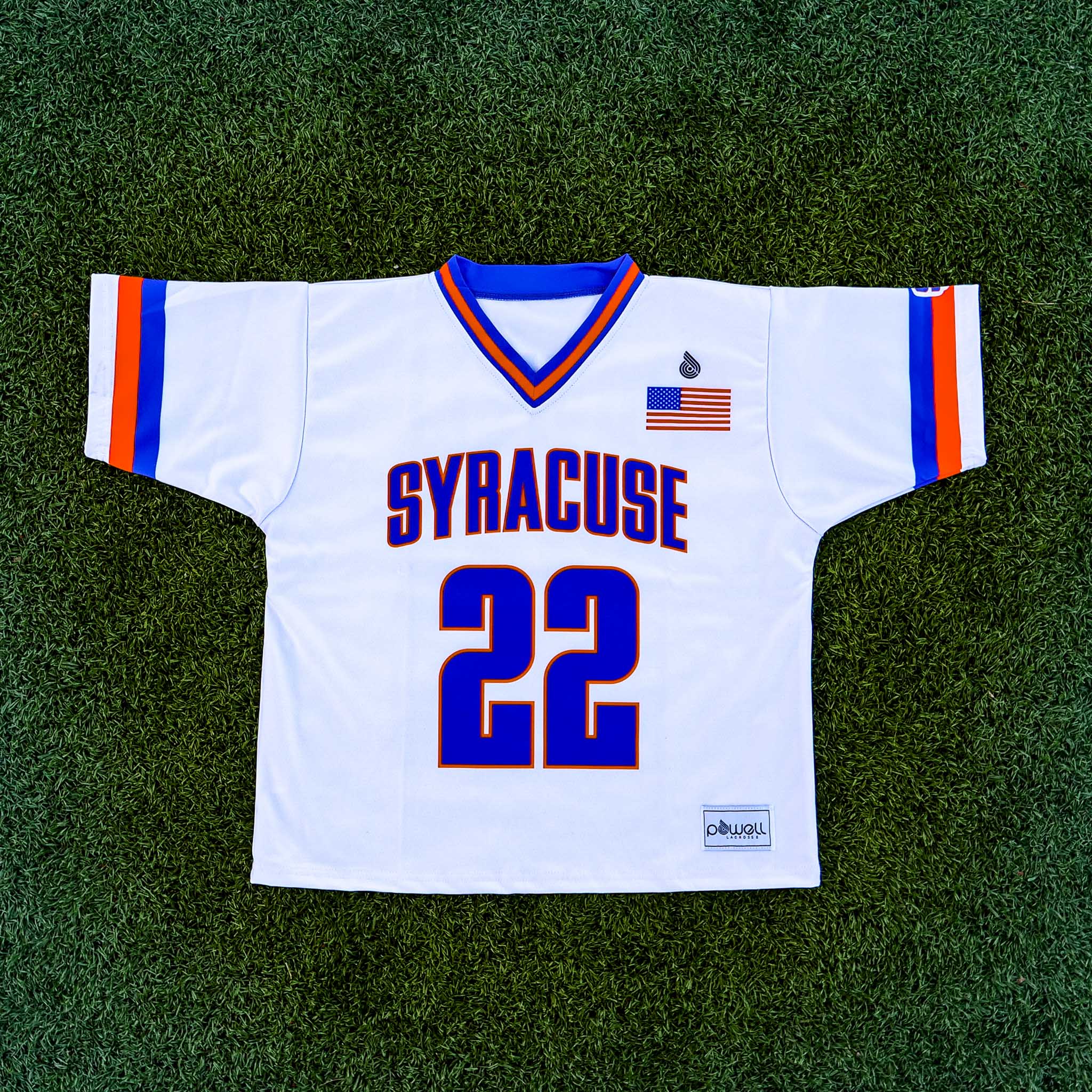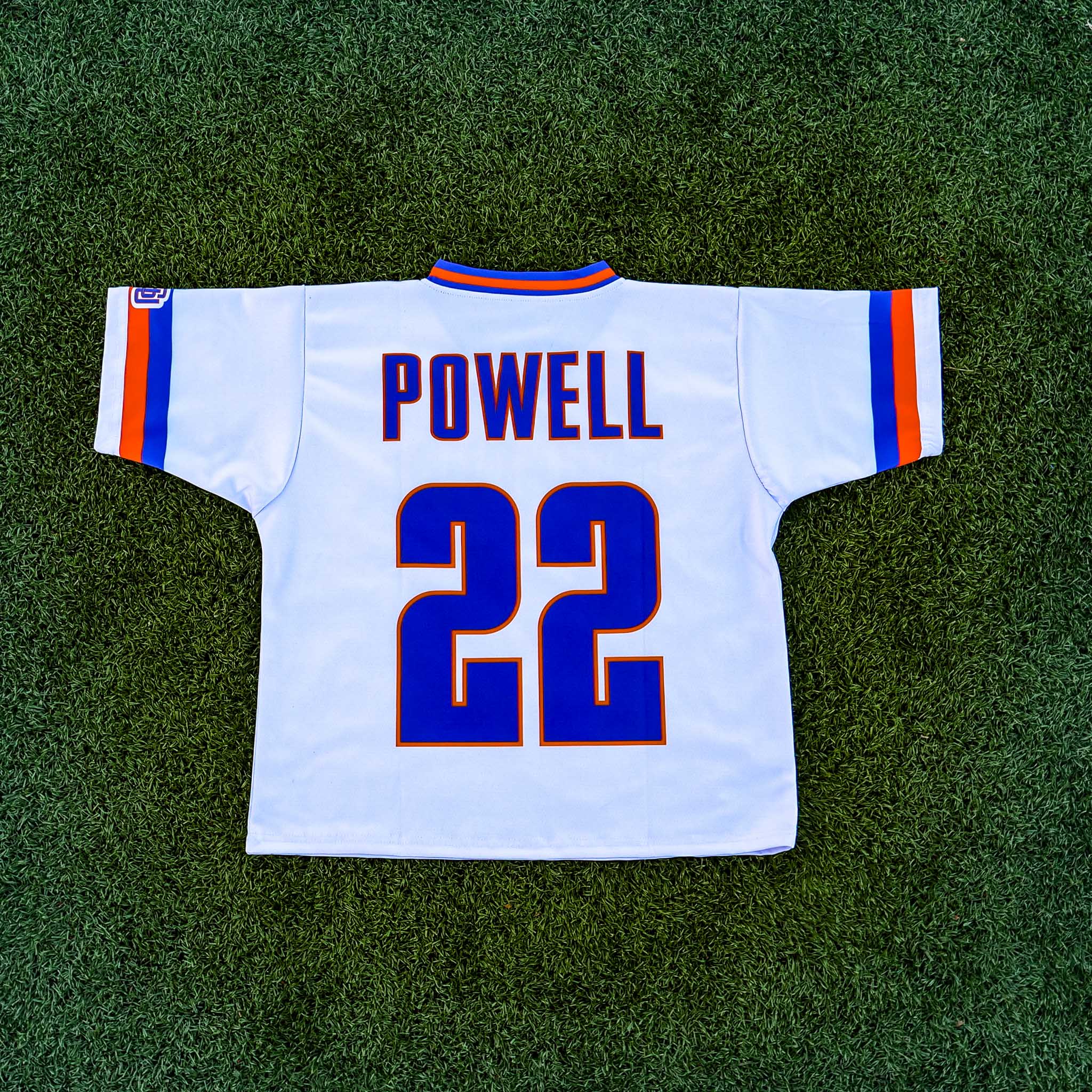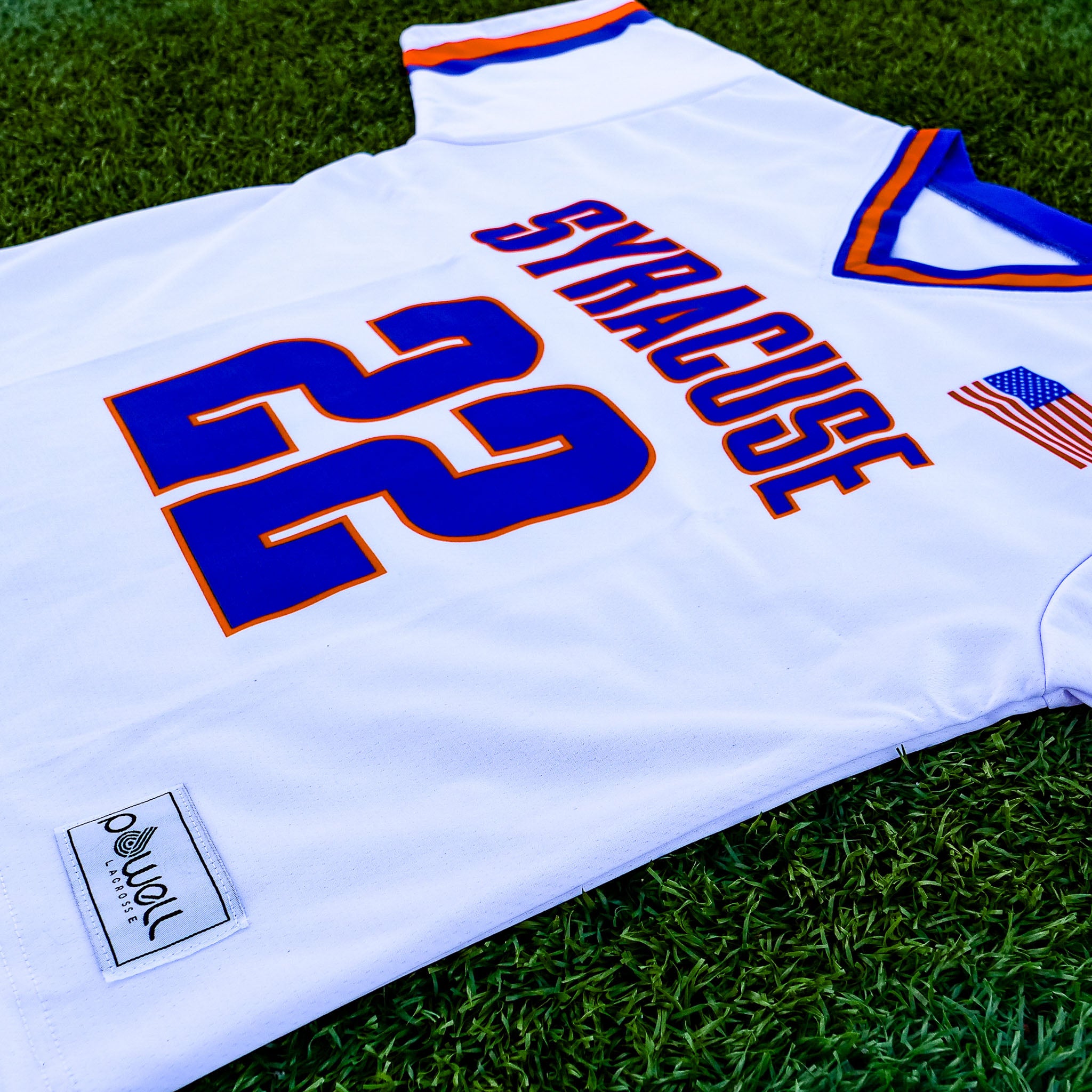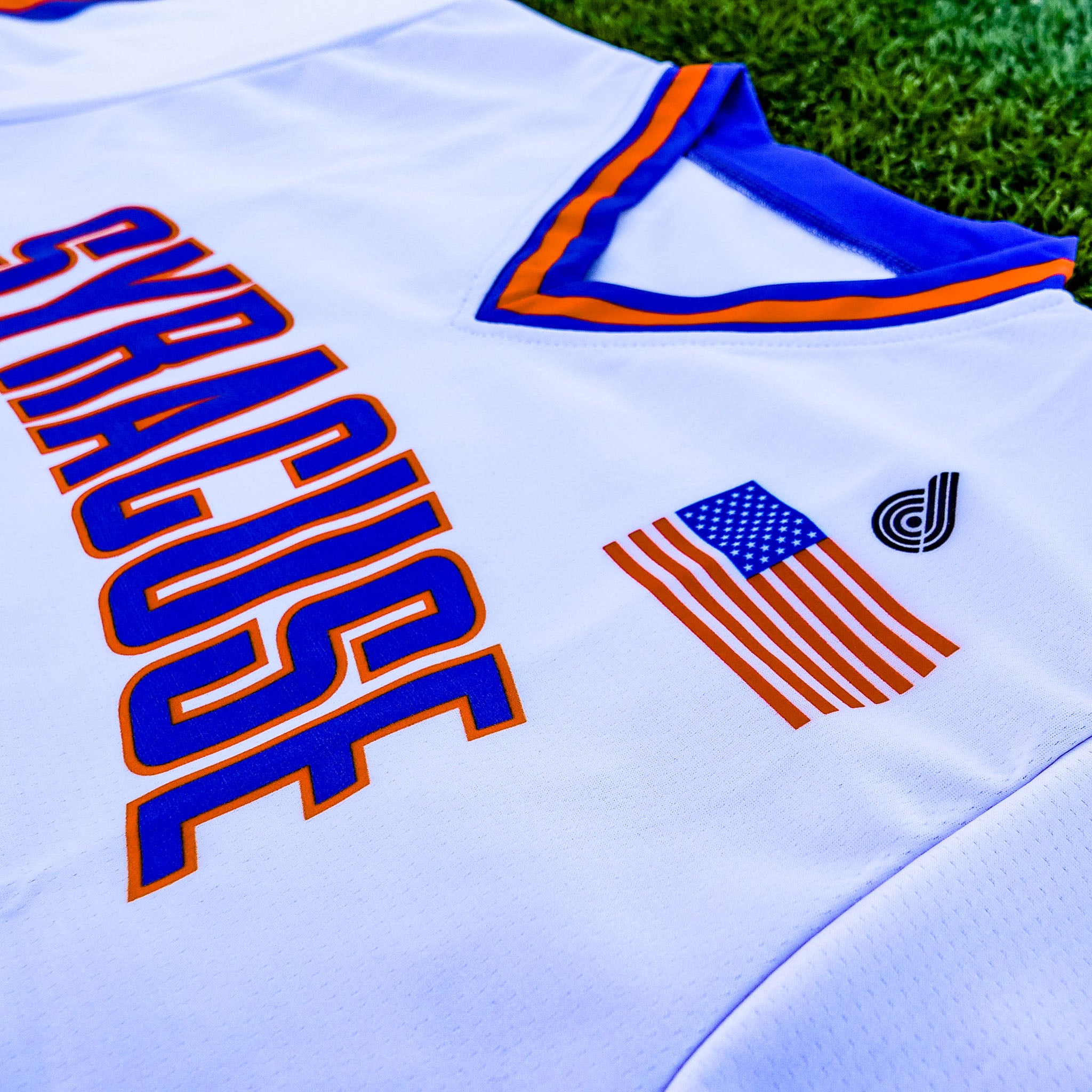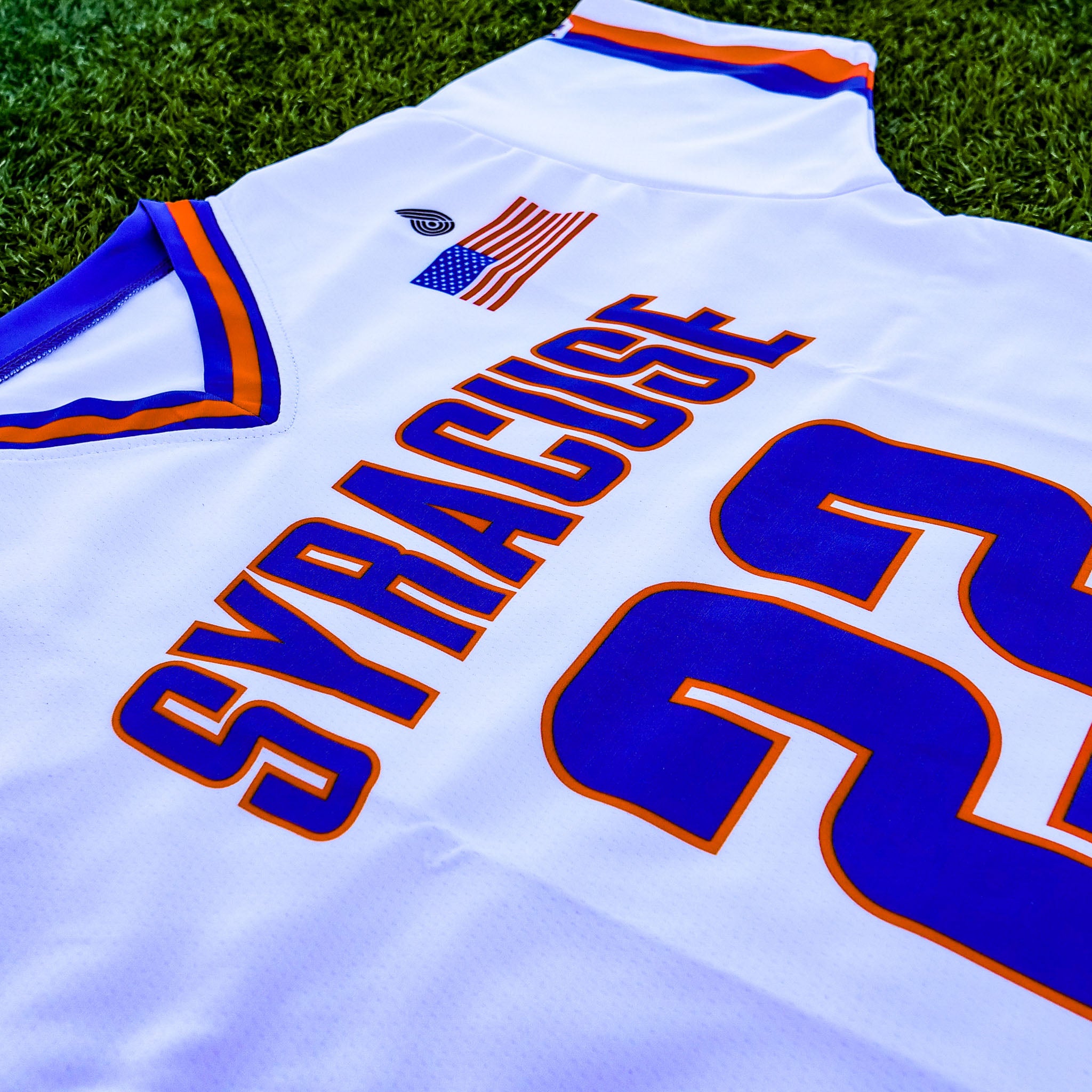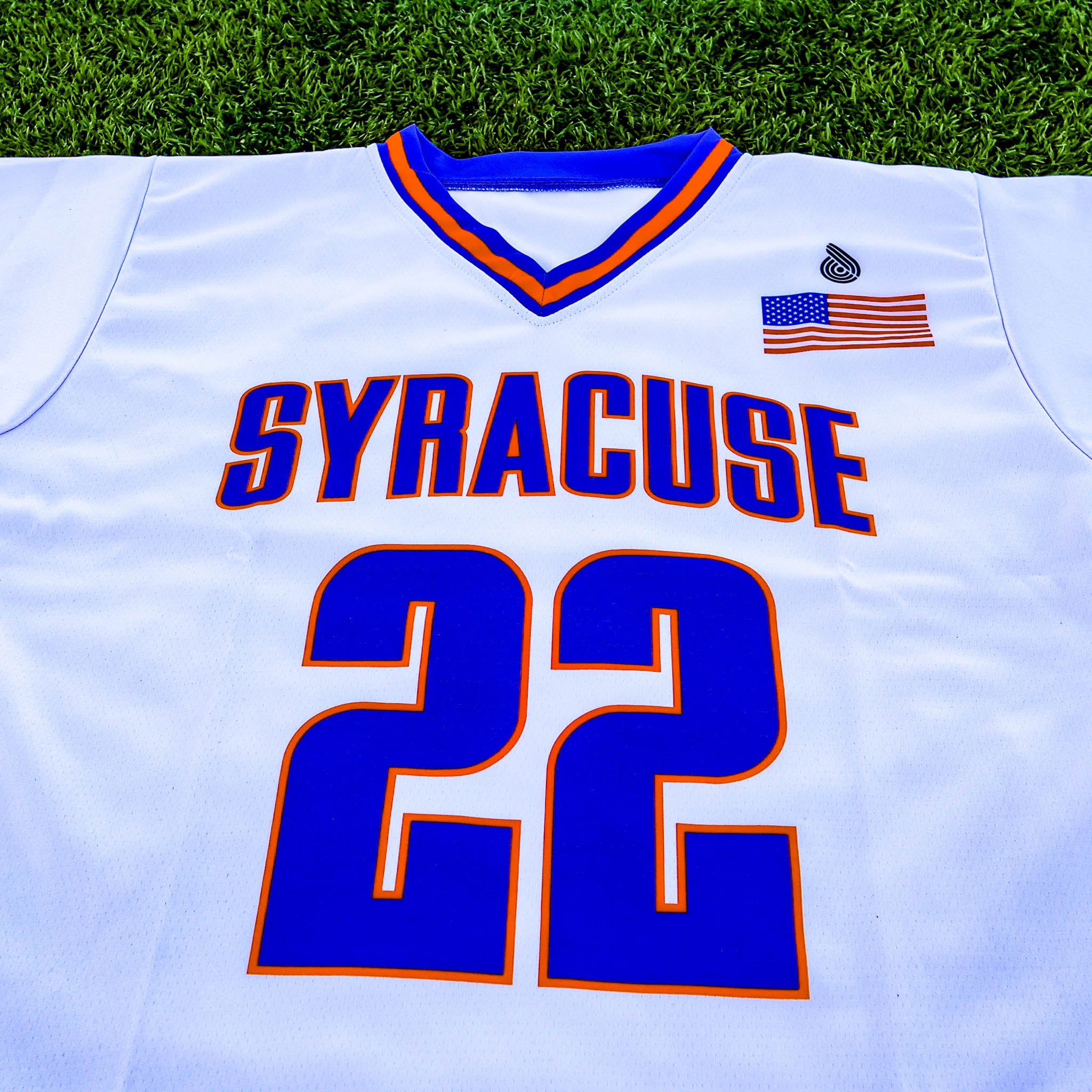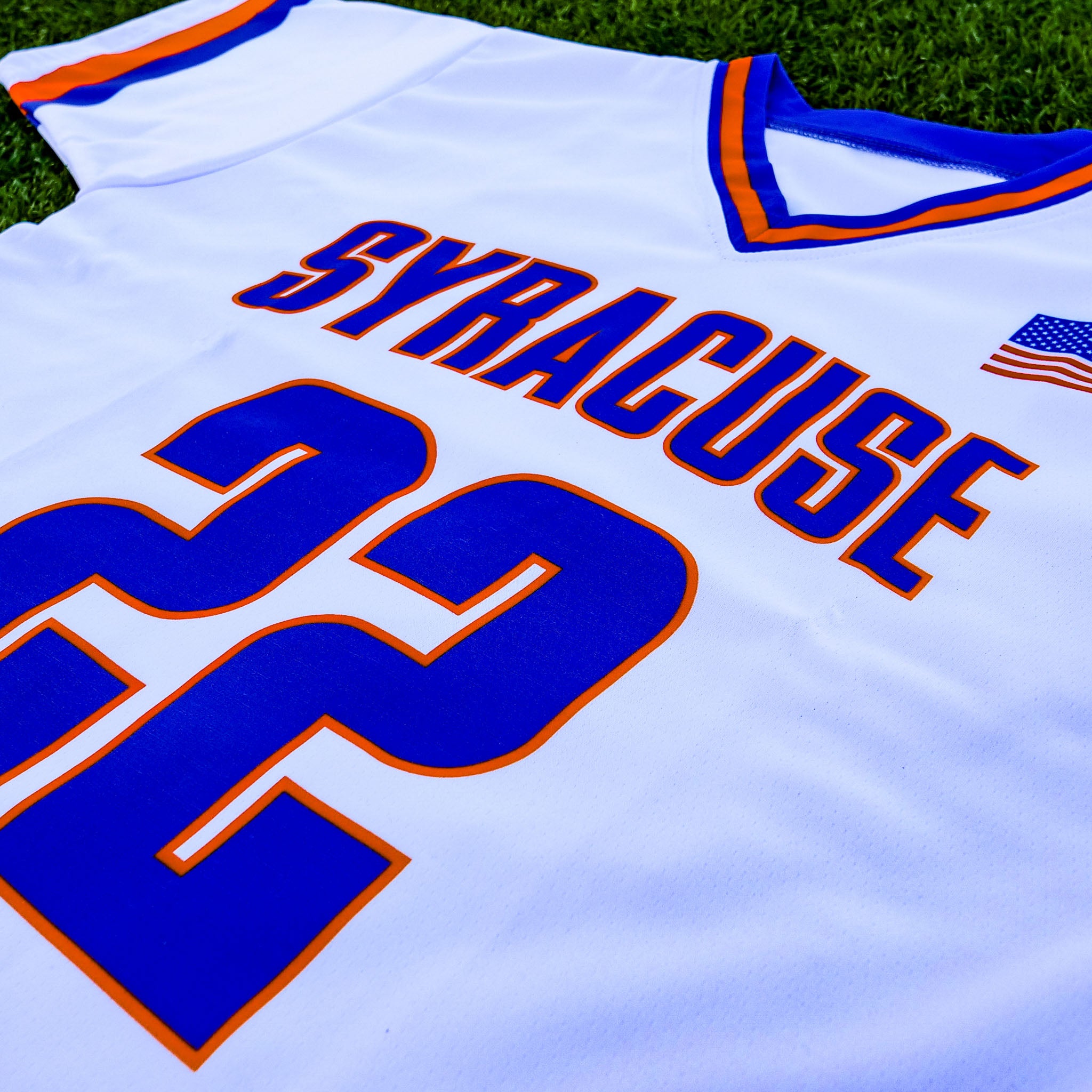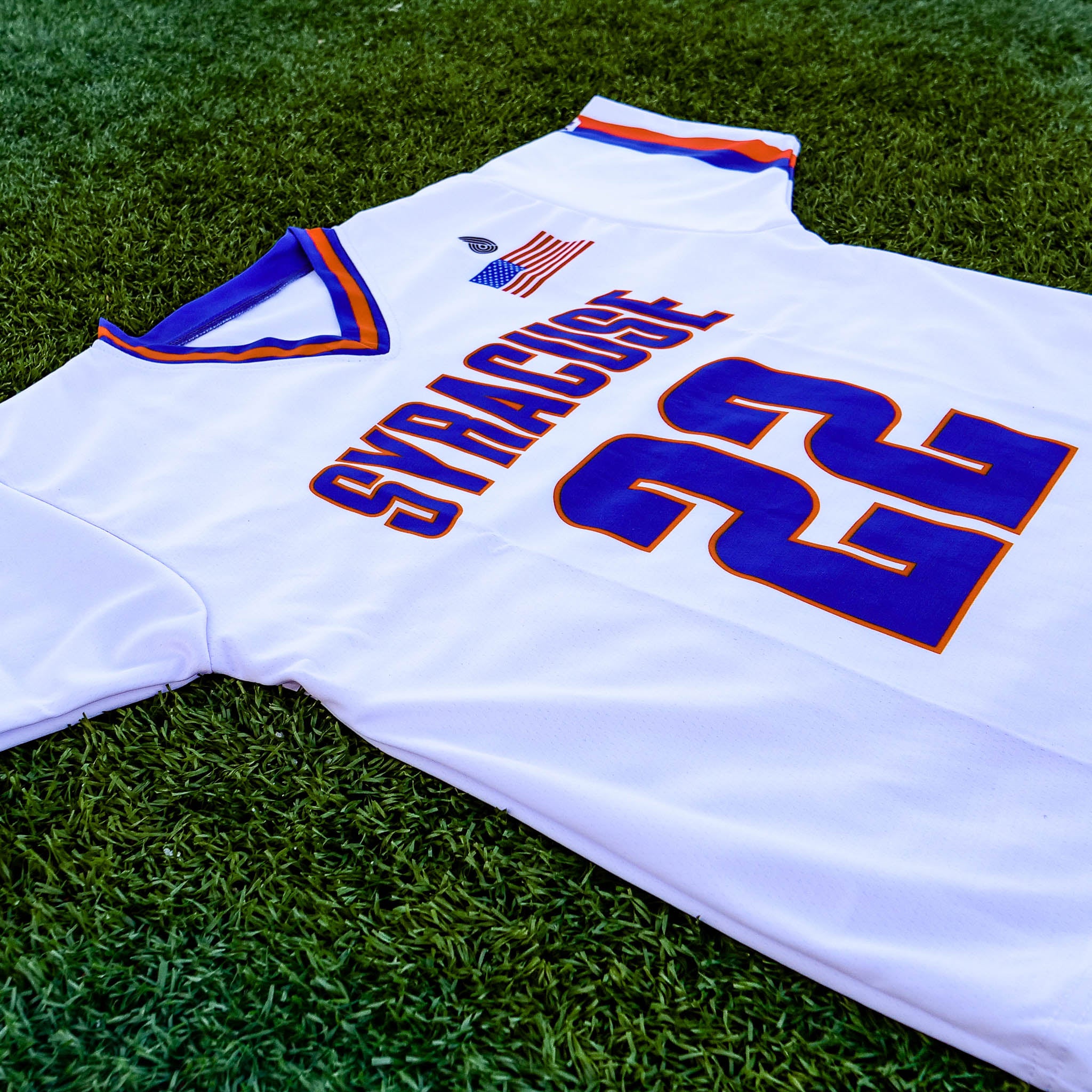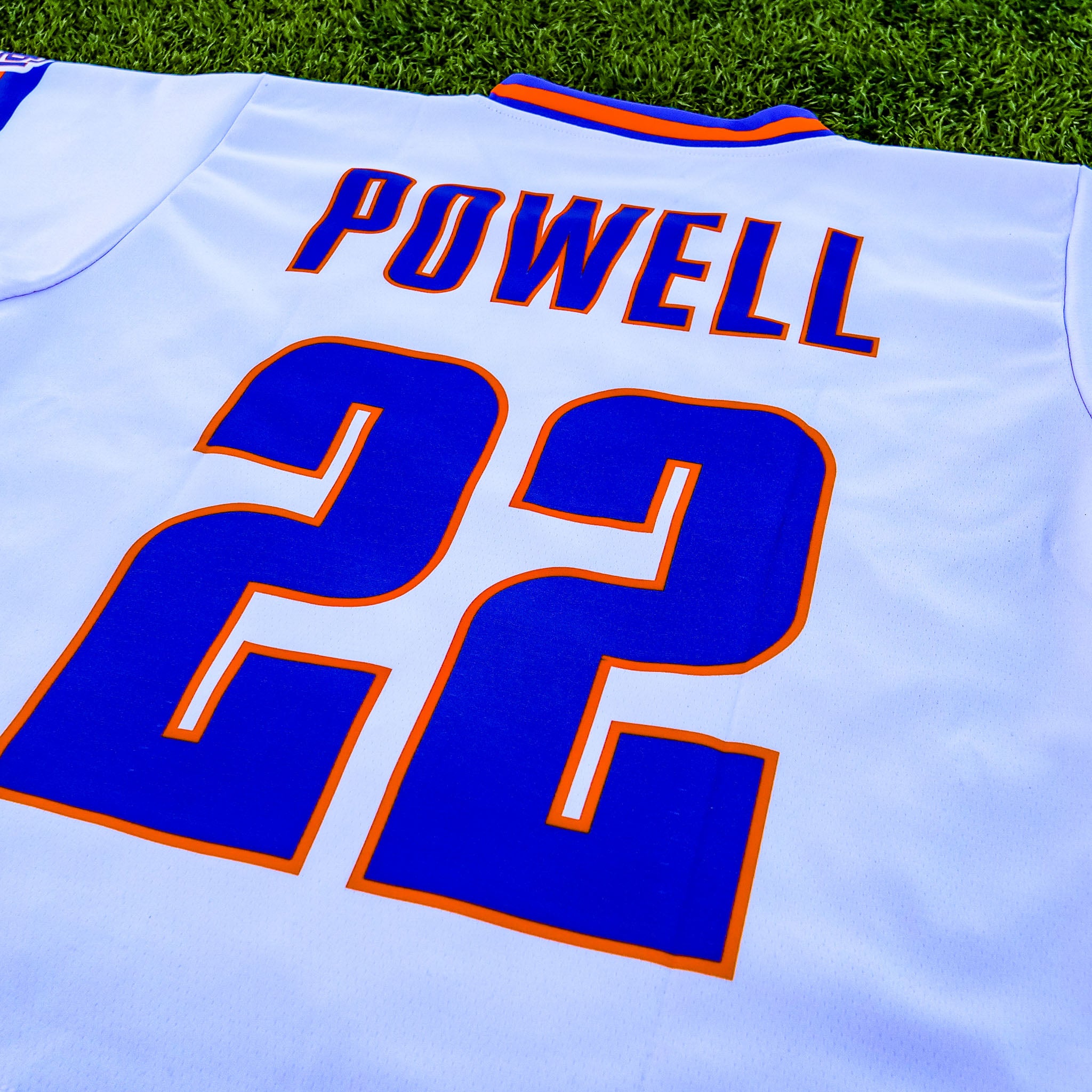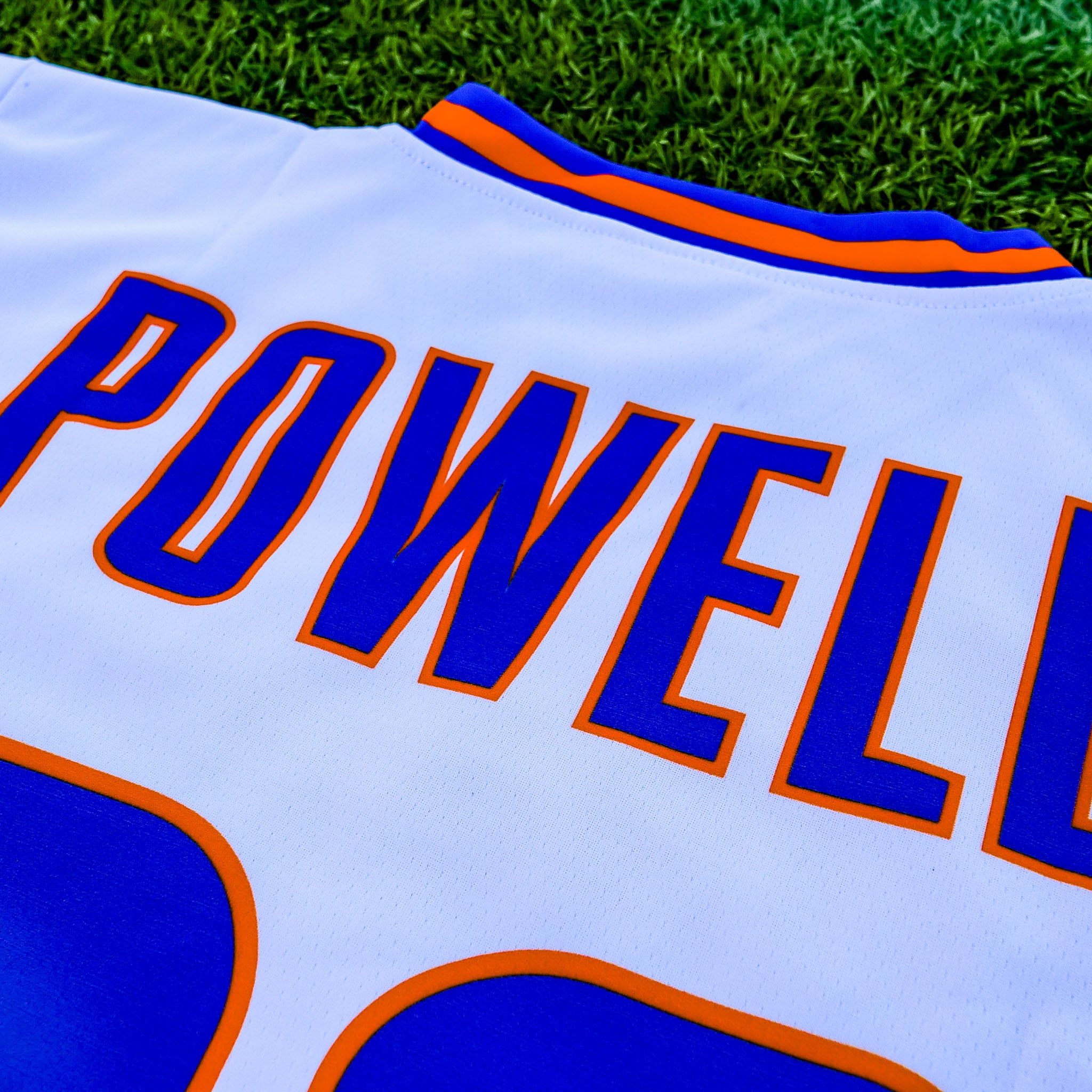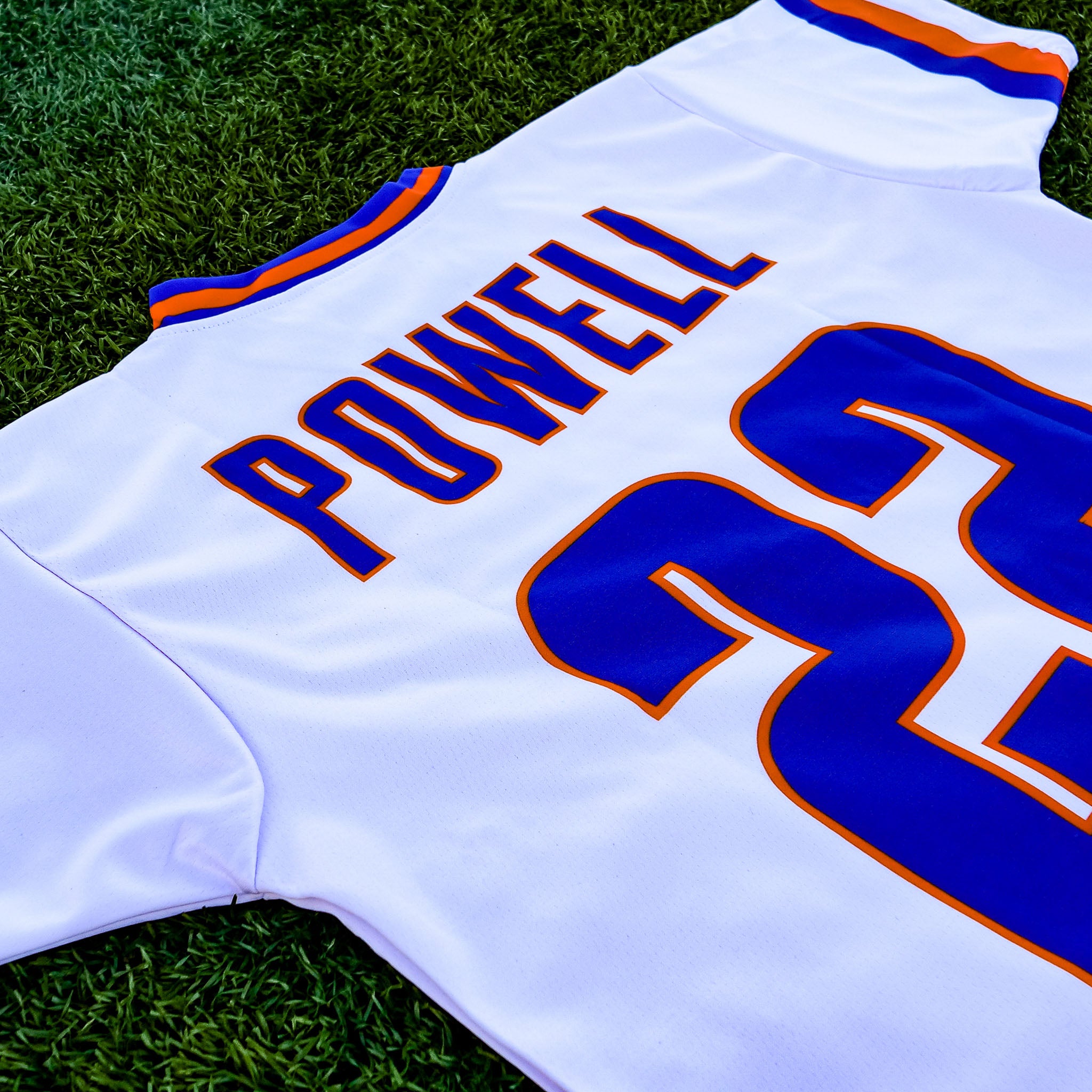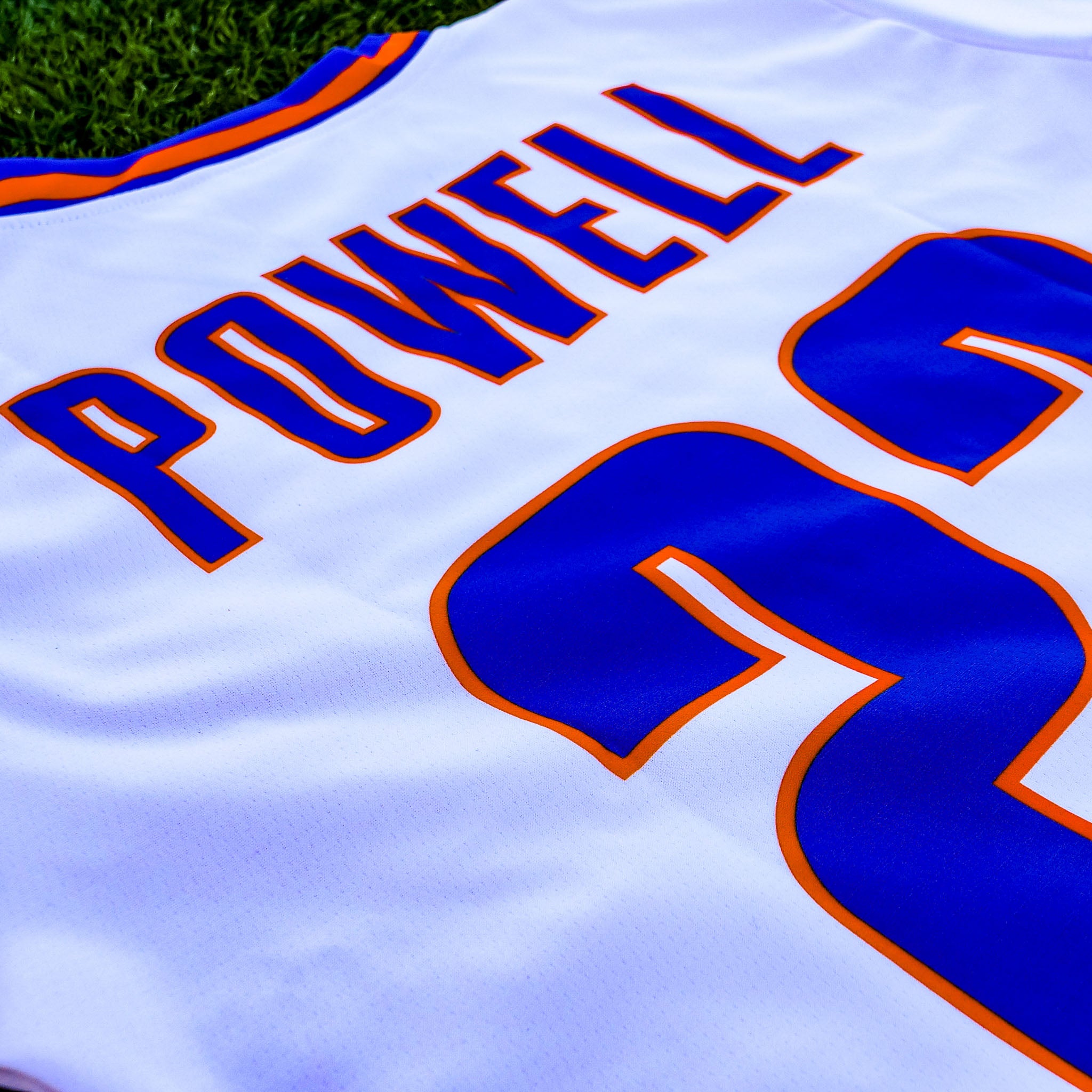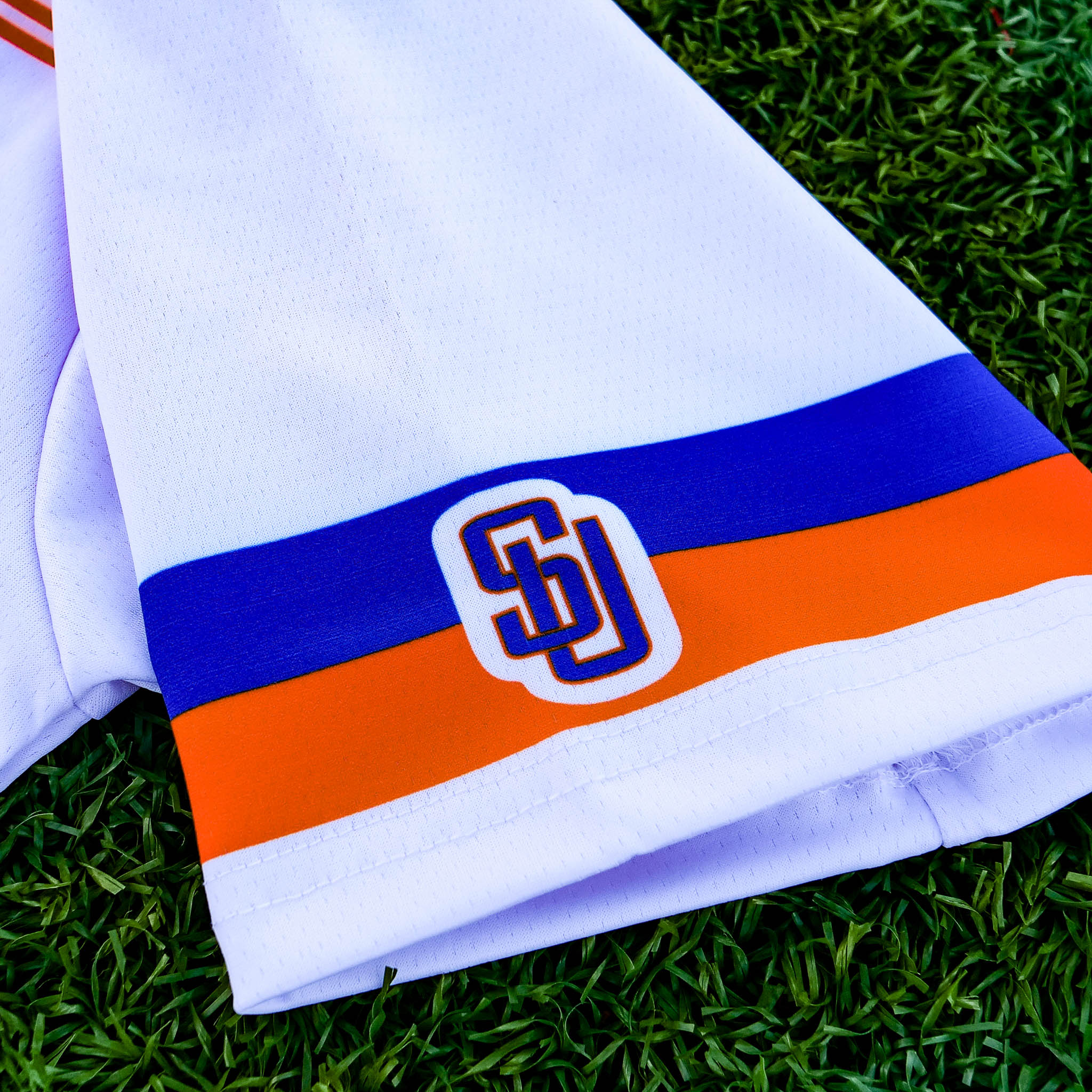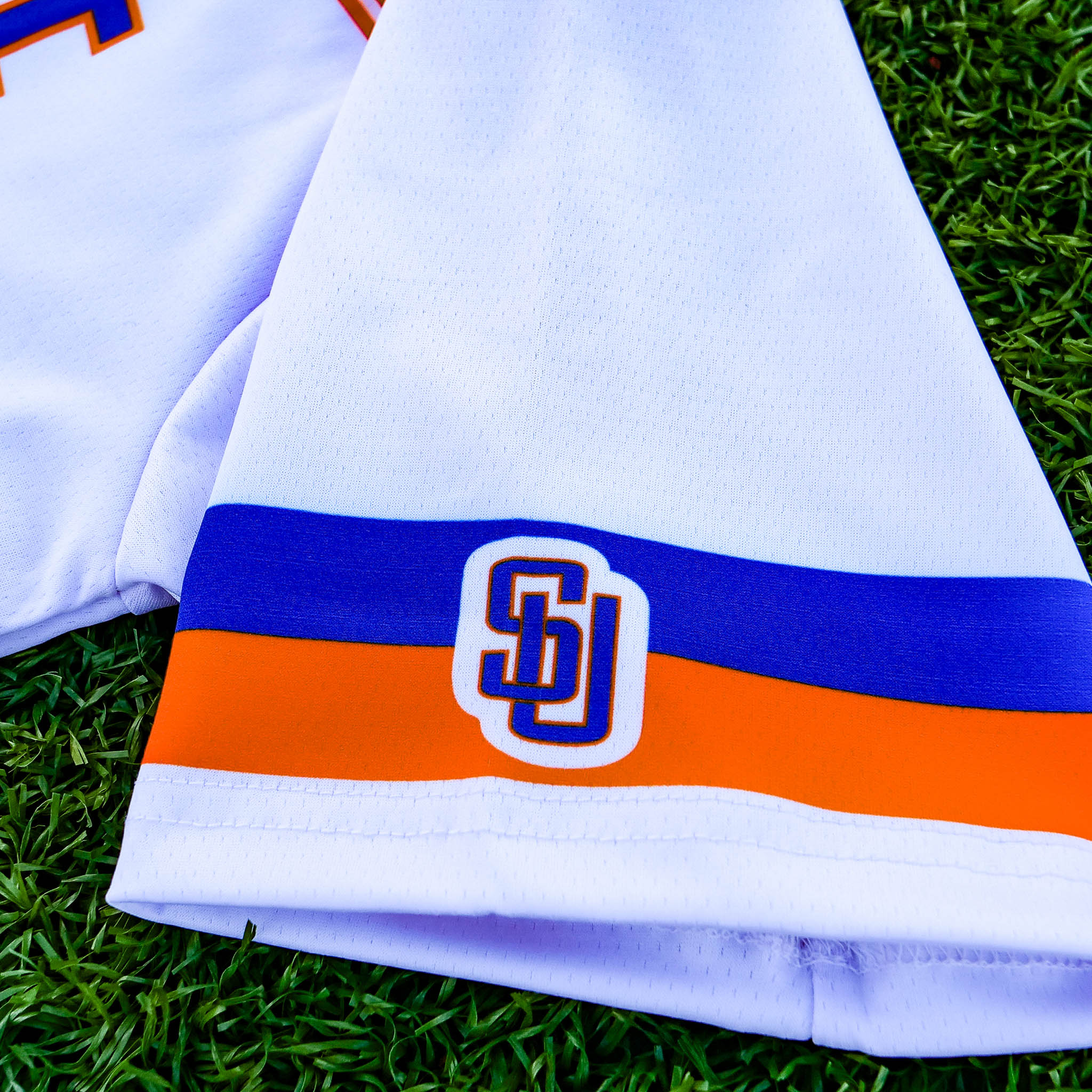 Cuse Retro Jersey
This commemorative jersey is in honor of Mike Powell's #22 Syracuse jersey being retired and raised to the Dome rafters on March 11th. 
This jersey features the signature colors and design that #22 doned during his Syracuse career from 2001-2004. 
Celebrate Mike's legendary career with this commemorative jersey that features a Powell twist.