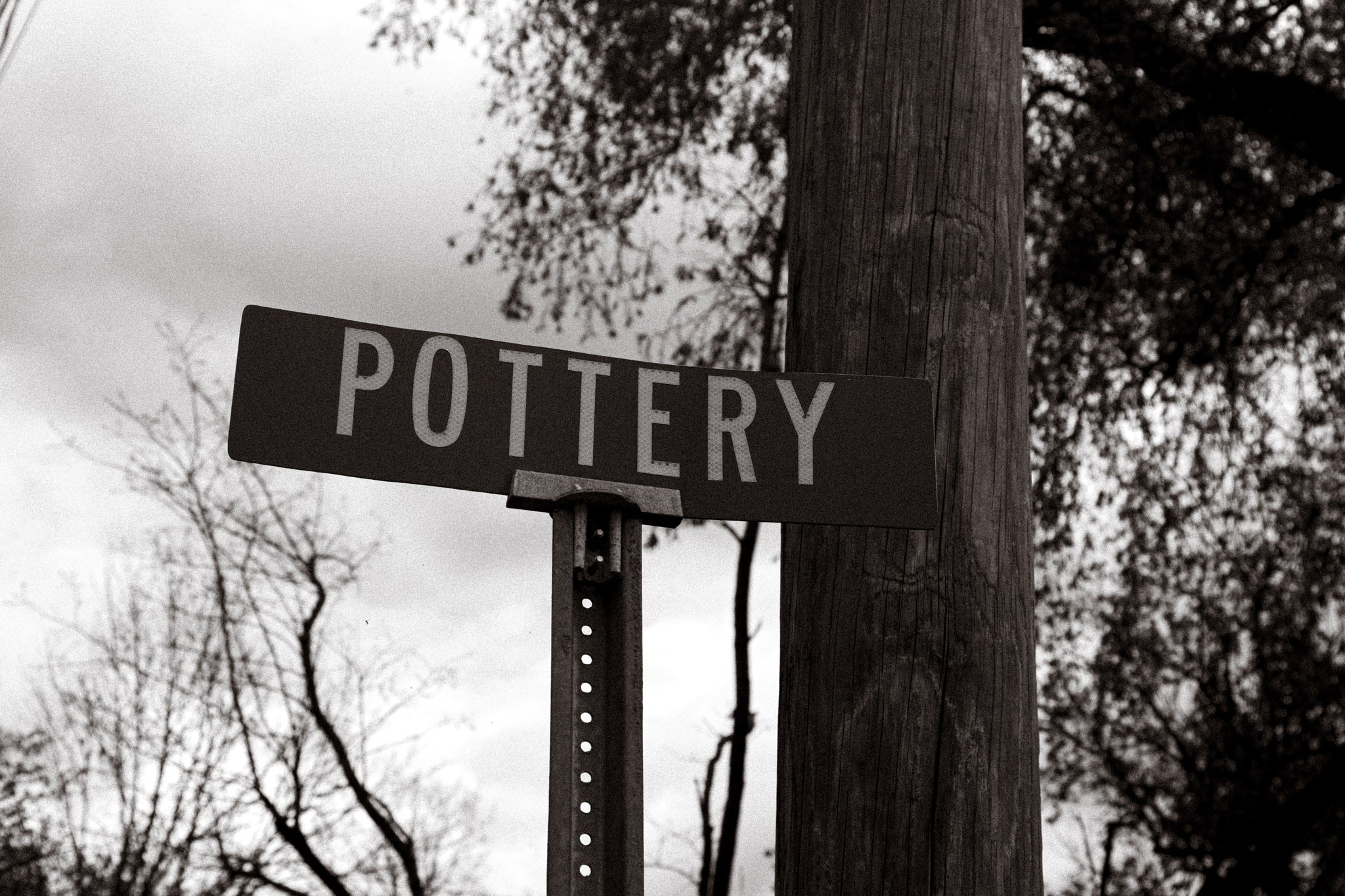 This morning Ryan and I took a coffee walk around the new company digs on 11 Pottery Road in Chittenango, New York. We checked in on some of the construction progress and dreamt up ways that we will utilize this historic and expansive footprint to help support our growth. Ryan explained his vision for how the space will help streamline our operations, make us more efficient and allow us to be able to bring even more of our production in house. 
Infrastructure is critical to the success and the culture of a business. Obviously there are tangible physical upsides of being in a space that allows us to produce, store and ship products effectively. For me though, the effect that a space can have on the mental, emotional and spiritual aspect of the people working on the brand is more powerful - especially in our industry.  
We love it here, the buildings have a long way to go, but it all feels very right. It's great to be in a small town surrounded by blue collar folks that value things like hard work, honesty and doing things the right way. The town itself has some really unique charm and these buildings that we now work out of have a very interesting history. The abundant wildlife, endless greenery and sheer amount of open space has really been a creative catalyst for all of us. 
There's a healthy outdoor option in every direction. Multiple pavilions, family playgrounds, ball fields, a kayak launch, skate park, two different public parks, fire pits, charcoal grills, foot bridges, bike paths and more. In many ways it feels like we are in the middle of a campground. We are also just a few steps away from the Empire State Trail that cuts through the heart of New York State and connects Buffalo with Manhattan, The EST even extends north weaving through the Adirondack Mountain Range all the way to the Canadian border. 
I find myself wandering around this place with my camera quite often, especially in the mornings.  It's all very peaceful and meditative. After Ryan and I had finished our morning coffee walk I did just that.  
Ryan went up to his office and I stepped out the back door of the big barn that sits just ten or so feet off the slow rolling Erie Canal. It's one of my personal favorite little spots on the property - a long brick wall covered in climbing ivy.  As I knelt down and peered through the viewfinder to frame up a shot I heard a loud hiss and before I knew it I was being attacked by a large female Canadian goose. I almost fell backwards into the canal, which would have been hilarious. I've been goosed before, but never like this, this was the real deal. 
I gathered myself, snapped the above shot of my assailant and continued across a small footbridge that leads to the Empire State Trail on the opposite bank of the Erie Canal.  The beautiful path that runs along the opposite side of the canal is gorgeous, quiet and freshly paved. It's flat, canopied and perfect.  My only complaint is the speed limit, I'm a fast walker. 
Eventually I made it to the sign that references the historical significance of the buildings that we now occupy. When we were looking for space to grow into one of the things we talked about a lot was the importance of finding a place with some history.  We wanted to repurpose and uplift a local landmark. 
The buildings at 11 Pottery Road were built brick by brick through tough times. Heber & Edwin Lewis and John Logan founded Chittenango Pottery Company in 1897 and quickly began construction on their facility along the Erie Canal. On Christmas Day of that same year, the building unfortunately burned down before it even opened. They worked to rebuild it, but it burned down again in October of 1898. On their third attempt, they erected the brick building that remains here today. A very resilient effort, but they carried on and kept pushing forward. 
Seeing 11 Pottery Road as it was more than 100 years ago, it looks like a completely different place. There were three sections then with the large smokestacks for the kilns in the middle. The canal was also much wider so that the barges could make their way through safely. It must have been such an exciting time for the people working at the Chittenango Pottery Company as the first pieces of pottery were shipped out the door. 
They chose this as the building site because of its proximity to the canal. Shipping ceramics by boat assured a much faster and, more importantly, a safer transport. Loading fragile ceramics onto a horse drawn wagon and dragging the load across poorly developed roads was not the best idea for obvious reasons. 
When we first learned of this history it all just kinda fell into place. Over a hundred years ago the Lewis Brothers were hand firing ceramics and shipping them all over the world. More than a century later, here we are and it doesn't feel too far off from what we are doing. Hand stringing sticks and sending them all over the world. 
It's also not a coincidence that we managed to find ourselves enveloped by bricks. Every inch of 11 Pottery Road is a wall ball dreamland - a true stick stringer's sandbox. And they aren't just any bricks, they are Onondaga bricks.
We're right where we're supposed to be.