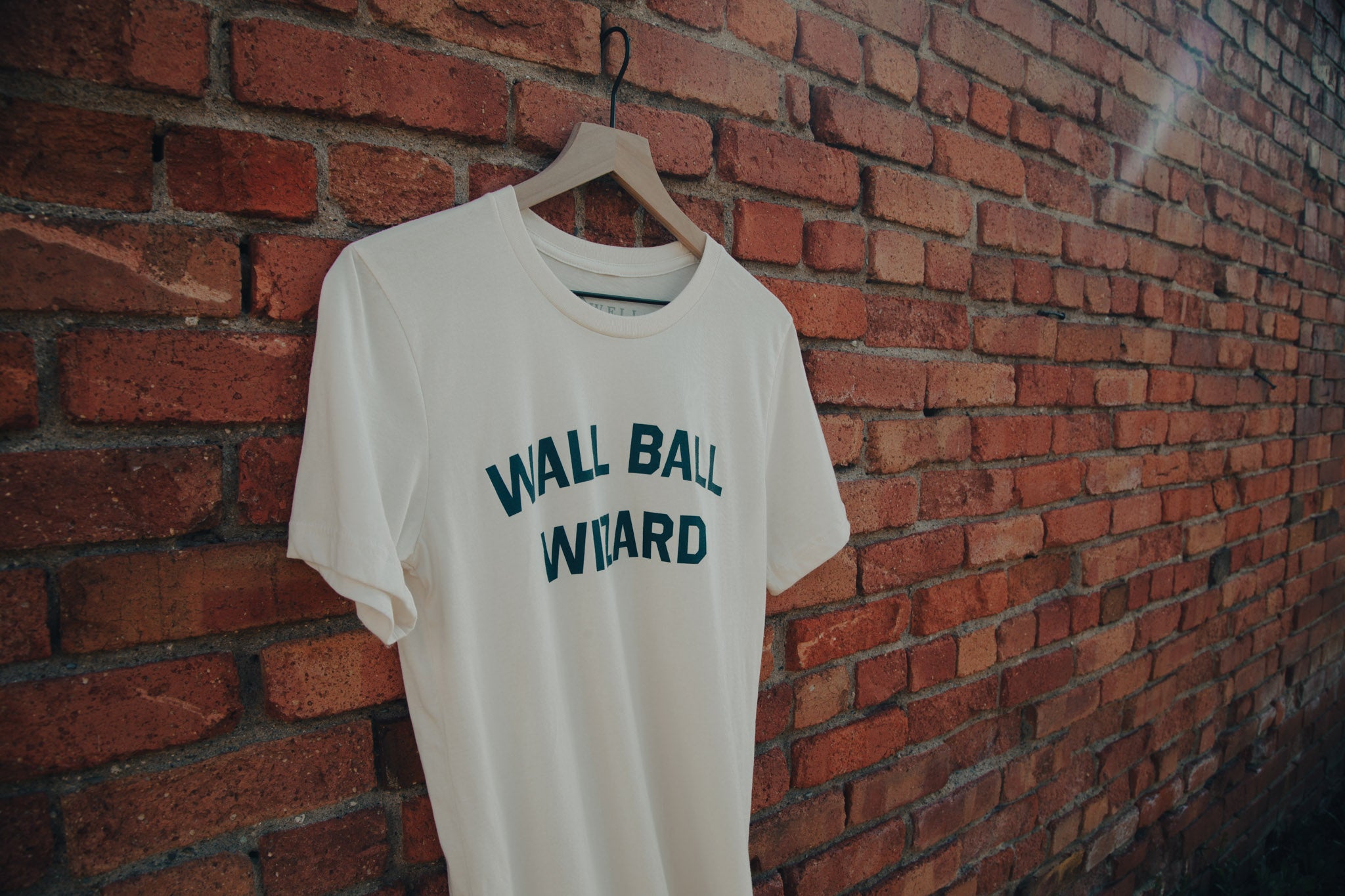 When I was 9 years old my friend Ronnie and I got our hands on a copy of "The Search for Animal Chin" on VHS and it blew our young minds wide open. The film was the first of its kind and featured a group of elite skateboarders known as the "Bones Brigade."  We sat in his living room for an hour with our jaws on the floor as guys like Steve Caballero, Lance Mountain and Tony Hawk completely revolutionized skateboarding culture and action sports as a whole. I knew it right then that this film was a turning point and was totally different than anything I'd ever seen.
The film was shot so raw and the plot was so hilariously simple. The members of the Bones Brigade skated around the world looking for a fictitious skate legend that had disappeared and gone underground. I was hooked, I mean completely hooked. For about a year straight you could find me rolling the streets of Carthage trying to ollie everything in sight. I dove headfirst into skate culture and really fell in love with the style and attitude of it all. I devoured skate magazines and checked out every skateboarding book they had in my elementary school library.
I loved the guys from the Bones Brigade, but one skater stood out above the rest - Rodney Mullen. He is still my favorite skater of all-time. Rodney was way different than all of the others. He wasn't a high flyer like Hawk or a power rider like Caballero, he was totally unique. There was and still is no one like him. He's an original and I loved that!
From Gainesville Florida, the "Mutt" as they called him, is an absolute genius. The Godfather of modern street skating. The king of flatland riding Mullen's commitment to perfecting and inventing tricks is totally unparalleled. He is responsible for inventing more widely recognized tricks than any other skateboarder in history. Aside from that, he completed them with more proficiency than any other skater past or present.
As luck would have it, the very same year that I was being swept away into skate culture I happened to be on a lacrosse field when a white "Brine" minivan pulled up along the sideline. From out of the van a skinny little guy with a beard, pink shirt, sunglasses and bright orange Chuck Taylors emerged. He had a stick in his hands and he was balancing the ball on the side as he was walking out towards a small group of us. He didn't look like a lacrosse player to me at all, he looked like a skateboarder. 
"My name is Z," he said with a big smile and a constant cradle. "Your coach asked me to come out and share a couple things I like about lacrosse." Over the course of the next two hours John Zulberti would put his stick skills on display and it was absolute magic. I was witnessing the Rodney Mullen of lacrosse right on my small hometown field. When I look back at my lacrosse journey this moment might go down as one of the most pivotal. The minute he got back into that van I was all in on becoming a lacrosse player. I wanted to be like Z.
John Zulberti was an absolute legend and will go down as one of the most important lacrosse players to ever play the game.  He embodied the culture in such a sincere and original way, again very Mullen-esque. Like Rodney with a skateboard, Z was able to tap into lacrosse technique on a much deeper level than others. He was able to connect the physical game with the creative game. He had a wild imagination that never shut off. He was a visionary and totally revolutionized the sport and the way it was played. He was punk rock. He was my first lacrosse hero.
The legend of Z starts in Camillus, New York in the 70's. The sun just rising as a young man carrying a stick drags a lacrosse goal down the street towards an open field near a school's brick wall. His older brother had fashioned a set of skateboard wheels to the bottom of the goal so it would roll down the road. This would happen everyday, the same routine. For several hours he would be there alone, just him and his stick perfecting and innovating the art of stick handling.
It was here, during this period, where he developed a training method that he would hone, make famous and spread throughout the lacrosse world over the course of the next 30+ years.  I'm not saying that Z was the first person to throw a lacrosse ball against a wall and catch it, but I am saying that no one owned it and did it like him. He took wall ball and made it the coolest thing going. And its because of this and his commitment to this form of practice that truly makes him the "WALL BALL WIZARD."
He took the simple act of throwing a lacrosse ball off a brick wall and turned it into an absolute art form. When most young players think of wall ball today they think of it as a way of training for a real game. To Z, Wall Ball in itself was a real game.
In the early 70's he and a friend took some paint to the police station brick wall and created a goal that would allow him to incorporate shooting into his routine.  Not only has that paint lasted close to 50 years, but thanks to the John Pepper Lacrosse fund it now has a plaque next to it in Z's honor. 
Everybody that had the pleasure to have known Z most certainly has a legendary story they could share. Most of which revolved around his time spent playing in summer tournaments and teaching lacrosse to young players around the world. I have lots of them. Our paths crossed several times and it was such an honor to get to know my lacrosse hero and become very close friends.
The next time I saw Z after he left that field in Carthage when I was 9 years old was 7 years later. It was on yet another lacrosse field, this time in Vail Colorado as his line mate. We both played for Team Under Armour and I got to know him a bit on and off the field - both very WILD experiences! He was just super fun to be around and, of course, playing with him was as cool as it gets.
The first thing he said to me was "can you catch a pass if I throw it at your ankles?" I said, "yeah, probably."  He replied "great, lets try that. Get open and keep your stick low."
Our first possession I cut in front of the goal and he fired a pass to me underhand just a few inches off the grass. Luckily I caught it. Unfortunately, I got absolutely crushed by all three defenseman at the same time before I could get a shot off. I stood up and readjusted my helmet. We were both laughing and he said, "I should have thrown it a little faster. It's going to work though, lets try it again!"   
A few years later, I really got an up close and personal look at inner workings of Z as a lacrosse thinker. This was my freshman year at Syracuse, he was an assistant coach.  He was a genius when it came to playing attack, especially how to feed the ball. This was a dream come true to learn from a master. We had conversations about the game that I doubt any other players and coaches ever had. For example, my first practice he showed me how to score from behind the goal by banking it off the goalie's helmet and into the net. What coach tells a player they should do that? He knew that I had an imagination and thought deeply about new and fun ways to play the game. We had a great time, and I learned so much from him. He really supported freedom and originality.
After college, I moved to Colorado, just a few minutes away from where Z was living. We hung out quite a bit, and had a lot of great catches in the mountains - I will never forget those. At the root of everything that was the bond that we shared, we both LOVED throwing the ball around.  
I was working for Brine at the time and they put me on a circuit that would send me around the world doing clinics and instructional camps. Many of these clinics were alongside Z. Every time we worked the same clinic or camp he would block out two hours and the entire camp would get to see the greatest wall ball demonstration EVER. A demo that would leave young players with pure excitement around stick handling and the magic of the game.
I was lucky enough to see this demo over a hundred times and I would sit and watch it a thousand more. Even the pro players that were working the camps would sit and watch this demo in amazement. He could simply do things that no one else could do. And to top it all off his energy was so uplifting, positive and exciting. Like clockwork, every time he would finish the demo you would find me on the wall trying to do some of the stuff he could do. His passion was infectious, he made you want to play. He made wall ball not feel like you were practicing, he made it feel like it was just as important as the game. His approach made wall ball super fun and interesting.   
He would start his demo by talking about his approach to precision and accuracy. He would say, "a lot of people call this wall ball, but if you're a wizard its really brick ball. I'm not playing catch with the whole wall I am only interested in playing catch with one brick." And after he would say this he would go put a piece of tape on one particular brick and then step back about 12 yards and hit that one brick ten times in a row. The crowd would cheer and from there it just got more and more amazing. His feet never stopped moving and his stick never stopped cradling. His raspy voice would get louder and more intense as the difficulty level of what he was doing increased.
He created a philosophy that he called the 12 hands of lacrosse. This was the foundation of his demo and the main pattern that he would riff off of when explaining wall ball to a group. There was one thing that he would always say that sticks with me to this day.  Whenever he would show a technique he would end with, "but don't do it like me, do it like you." I LOVED that.
The John Zulberti 12 hands of lacrosse at the core looks like this.
Righty Throw Righty Catch

Lefty Throw Lefty Catch

Righty One Handed Throw Righty One Handed Catch

Lefty One Handed Throw Lefty One handed Catch

Quick Stick Righty

Quick Stick Lefty

Cross Handed Righty

Cross Handed Lefty

Behind the Back Righty

Behind the Back Lefty

Around the World Righty

Around the World Lefty
He would dive really, really deep into each one of these numbers. That's part of the reason he was so good at what he did. He broke every technique down to its finest details. That why the John Zulberti Wall Ball demo appealed to so many different levels of players, there was something in there for everyone. He would go so far that he would talk about each fingers responsibility. It was commitment to the craft and his years of focus on the details that made him a master. 
A typical highlight of his talk would take place near the end when he would drag a goal in front of the wall and he would show a couple different shooting variations that would be determined by where the ball was caught. It was truly a masterclass. For his finale, he would play catch with himself by throwing it off the cross bar several times in a row. This is when people would just lose it, they couldn't believe someone could be this dialed in - it didn't make sense.
Z ended up moving to Georgia where he worked with our dear friend and teammate Liam Banks at LB3 lacrosse. The two of them had very similar styles and I know that the players of Georgia were lucky to have that level of talent in their back yard. He loved working with Liam and he loved working with the players of Georgia.
Unfortunately we lost Z in 2021, but his legacy will never die. He knew that he had a gift to motivate young people and by sharing his passion he could change a kids life like he did mine. He recognized what he had and he shared it with the world. Tournaments like Vail and Lake Placid will never ever be the same without him, but the foundation he laid will always exist. 
I encourage all lacrosse players to get outside and have fun with this game. That's why its here, that's why we play it. Find a wall and just go. Another thing Z would say is that, "you don't need to count your reps, don't let numbers motivate you…let the perfect pass motivate you." Find a flow state. Get outside. Honor the game and the incredible life's work of one of our games biggest legends John Zulberti the "Wall Ball Wizard."
We love you #11.