The Barrel Still Plentiful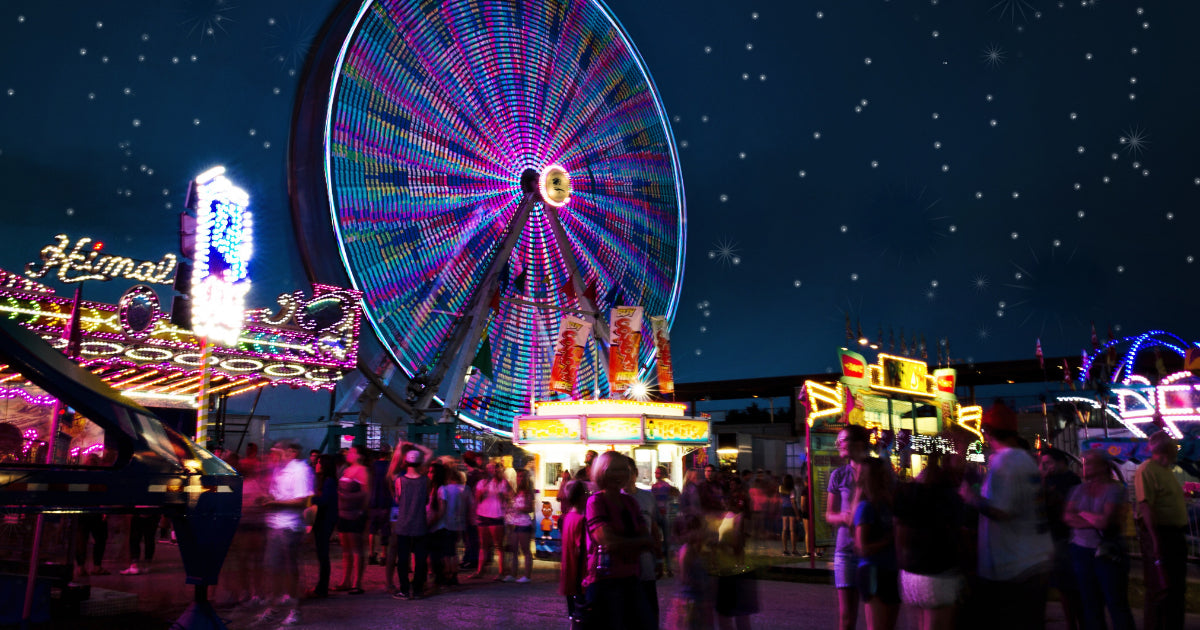 From the bright lights on the boardwalk to the rolling rural flatlands the Garden State is a place like no other. The origin of New Jersey's nickname is cloudy and often debated. In the late 1800's two thirds of the state consisted of sprawling farmland and politician Abraham Browning likened New Jersey to "a big barrel, open on both ends, from which Pennsylvanians and New Yorkers gobbled up the state's agricultural bounty." A lot has changed since then as time has witnessed New Jersey become the most densely populated state in America.
As you move along the turnpike, the central artery running through the heart of New Jersey, you'll see smoke stacks breathing heavy clouds into the sky, bright greasy spoon silver diners with full parking lots, long strip malls with Mom and Pop shops and hundreds of gas stations. Thousands of outsiders travel this road everyday and make the generalization that what they see on the turnpike is what New Jersey is all about, but that is far from the truth. What makes New Jersey, well, New Jersey is the experience of getting off any of those exits as you enter a world that is totally unique and absolutely one-of-a-kind.
For a relatively small state it's landscape is diverse and so are it's residents. A melting pot of race and ethnicity makes New Jersey a special and important part of the fabric of our country. The state offers a wide array of environments from urban to rural to beach life. Many people dismiss New Jersey simply as the " suburbs" because of it's proximity to the big cities but Jersey is it's own animal. Now we could go on and on about general Jersey culture, but we will leave that up to The Boss.
What we will talk about however is how that big barrel got filled up with an incredible amount of lacrosse talent and once it popped open it changed the game forever. While the game was certainly popular in specific pockets throughout Jersey, there was a major turning point that occurred in 1988.  A man with a very specific vision, relentless drive and a unique gift for motivating young people arrived on the Princeton University campus to take over as the programs new head coach. Bill Tierney, inherited an underdeveloped lacrosse team and implemented a new strategic philosophy based on playing smart and making the right play.
Although the program may have been lagging, what it did have was some monster athletes that would quickly become some of the games all-time legends. The big barrel was filling up fast, each year the buzz would build, more and more of America's top recruits started committing. The opportunity to spend their four years at one of the most prestigious academic institutions in the world while playing for an exciting new coach with a fresh outlook was hard to pass up. Princeton became a magnet for greatness and in 1992 Andy Moe broke the barrel wide open with his goal in double overtime to secure a National Championship.
From that year forward New Jersey lacrosse would never be the same. From 1992 to 2001 Princeton would go on to win six Division I National Championships. When we look back upon collegiate lacrosse history we will always recognize the deep impressions left by Tiger claws. The excitement around the success of the Princeton program was like heaving a boulder into the pond. Electric players like Jon Hess, Chris Massey & Jesse Hubbard sent rolling waves throughout the state and beyond. Attendance at home games sky rocketed and kids all over the state started stuffing their baseball mitts into boxes in attic.
The revolution had begun and the spotlight, which had historically bounced back and forth from New York to Maryland, was now narrowing in on the zone in between. In 1998 Rutgers Stadium in Piscataway hosted the NCAA Division I national championship. The weekend culminated with another big win for the Princeton Tigers, taking home their third National Championship in a row. A New Jersey born dynasty was playing in front of the hometown crowd and the excitement just kept building.
The game was spreading like wild fire and teams were popping up in areas of the state that just a few years prior had never even heard of lacrosse. Over time these emerging areas would produce some unbelievable lacrosse talent. The big college programs started to take notice and recruiters would head up and down the turnpike, passing those diners and strip malls in search of the next great lacrosse legend. Syracuse University pulled in All-Americans Mike Springer (Ridgewood) and Michelle Tumolo (Mullica Hill). Duke grabbed ahold of legendary attackman Ned Crotty (New Vernon) and Virginia picked up goal scorer Matt Poskay (Clark). Lindsay Munday (Mountain Lakes) went up to Northwestern and won multiple national championships.
Trevor Baptiste (Newark), the face-off prodigy, followed Bill Tierney out to Denver currently plays for the Atlas Lacrosse Club in the PLL alongside another Jersey native Jerry Ragonese (Berkeley Heights). And Jules Heningburg (Maplewood) attended Rutgers University and has quickly become one of the most exciting goal scorers to watch in the PLL.
The excitement around the game in Jersey remains high and the next generation of players from the region are looking stronger than ever. We work with several New Jersey club and school teams, assisting with their uniform and stick needs. We believe this area of the country is an important part of lacrosse history that should be honored and revered. We also see the future of Jersey lacrosse and aimed to be a part of it.
We have a day camp coming to Mount Olive, New Jersey on July 11th, directed by All-American defenseman Tucker Durkin. Spots are filling up fast and we can't wait to be there to work with the next generation of great players from New Jersey. It is a three day camp that will focus on the physical, mental and spiritual side of the game.
We completely love and fully support lacrosse in New Jersey, from the cities to the shore and everywhere in between. The soil remains fertile in the Garden State and the barrel still plentiful.