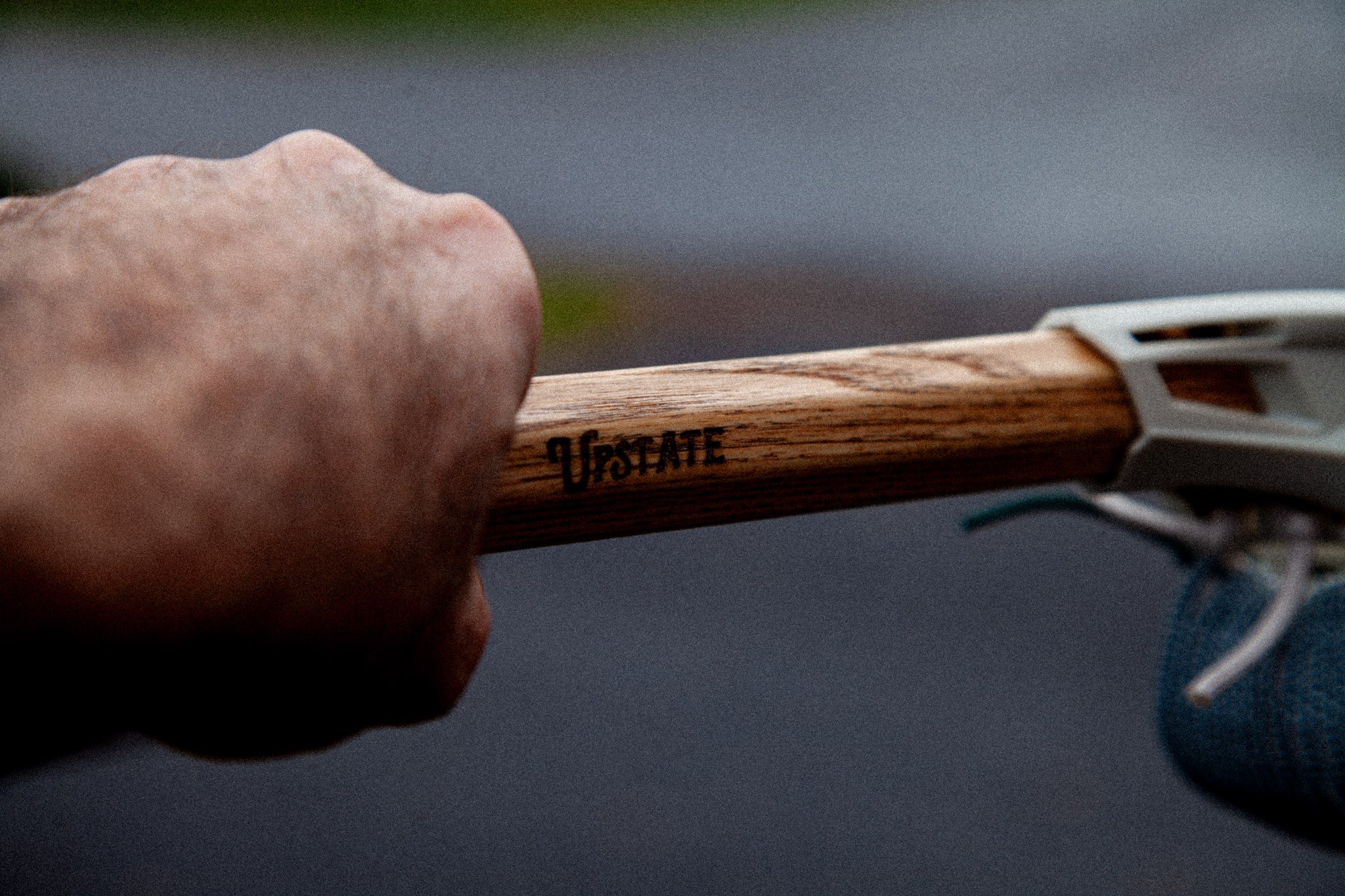 Upstate Relic Complete
Every stick tells a story. There's no game with a deeper connection than lacrosse. The Upstate Relic Complete stick honors the past with a handmade wooden handle and a hand strung Pioneer II Transition in LE Bone Color. The handle is shaped, painted, stained, engraved, distressed and end laced right here in Upstate using wood harvested from...you guessed it...Upstate. 

Available in two colorways, this commemorative stick is perfect for the backyard. While supplies last.  *Because of the organic nature of wood, each stick may be slightly different.